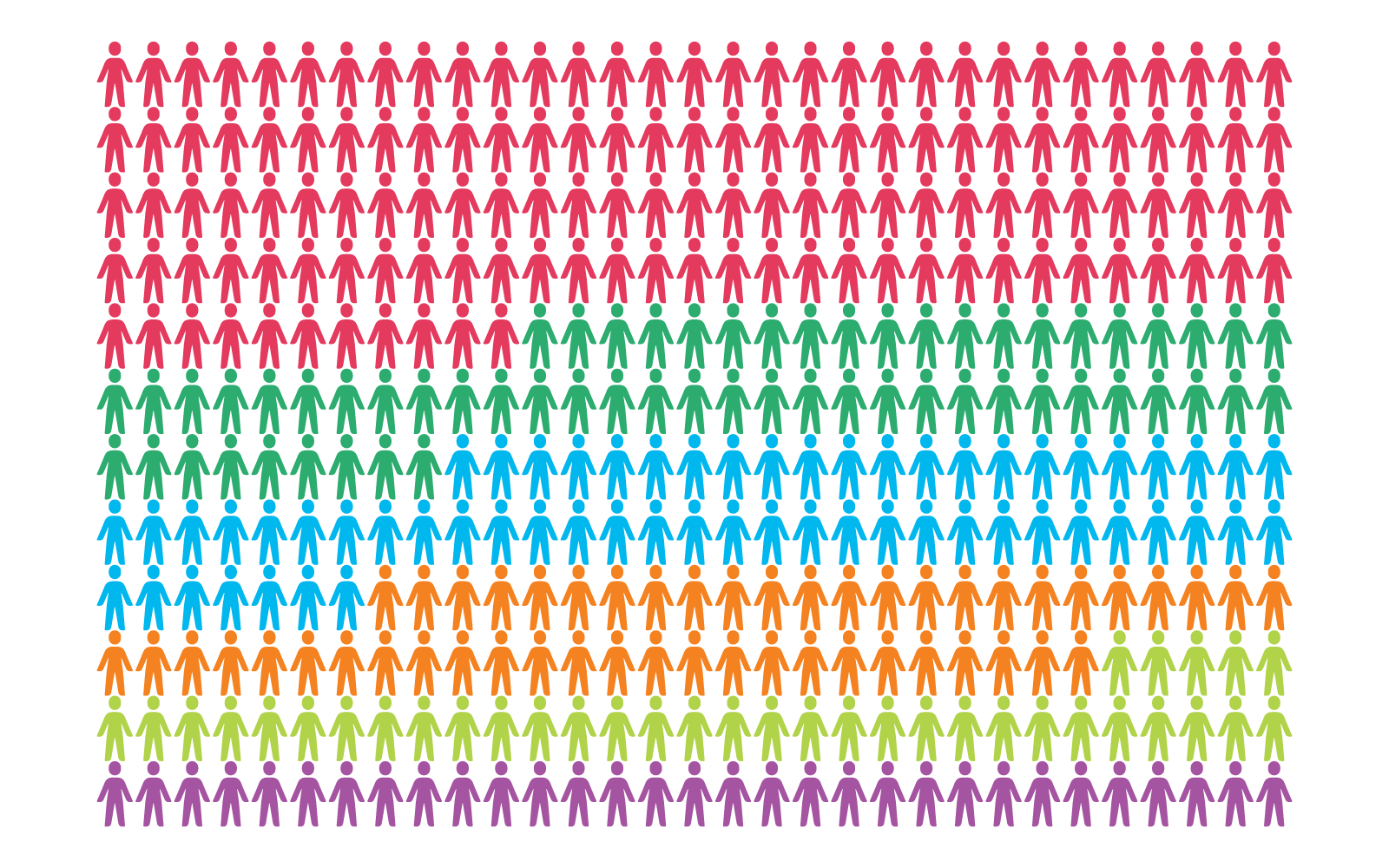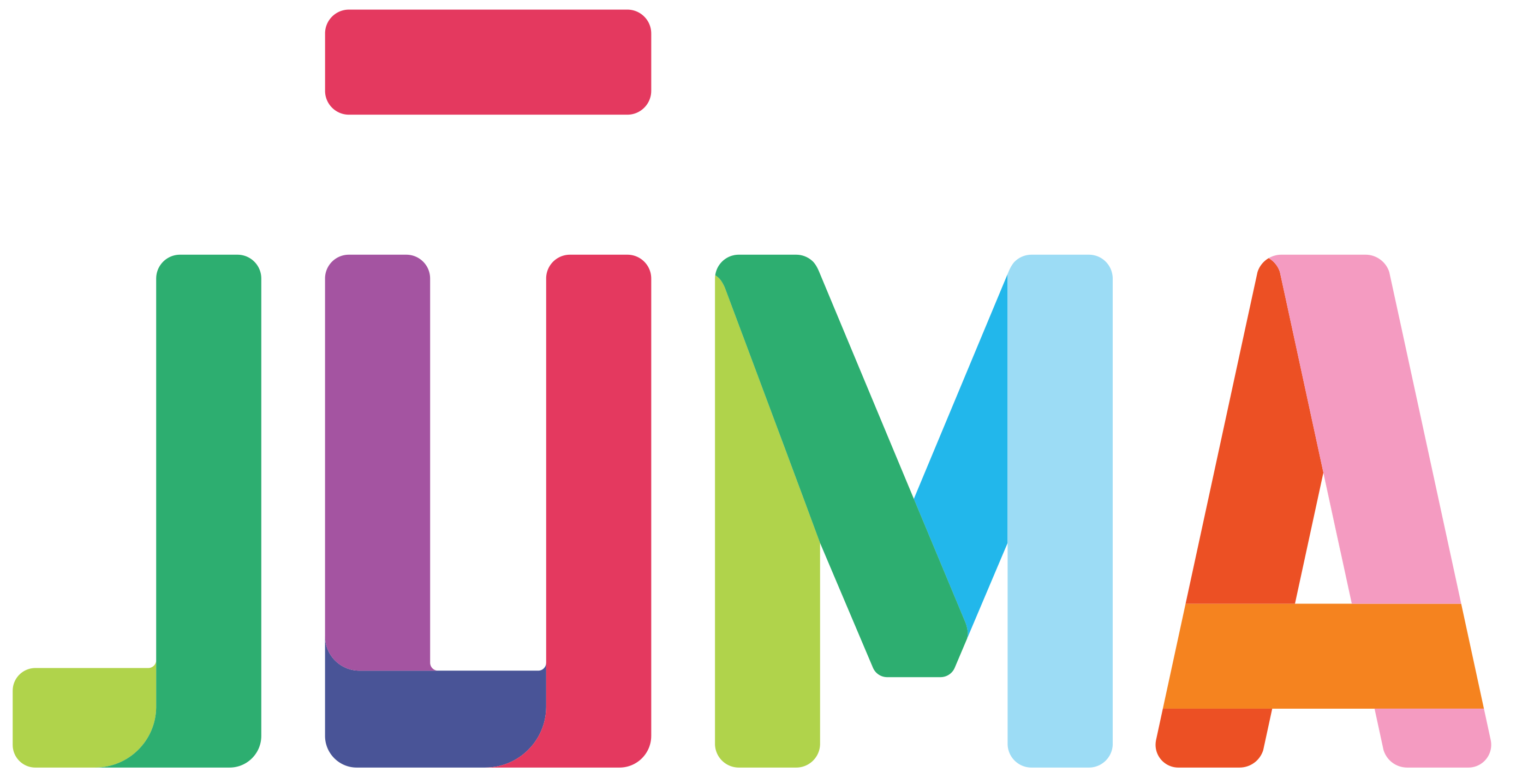 As we look back on 2020, I am reminded of the challenges, stress and uncertainty — and yet, I am filled with an overwhelming sense of pride and gratitude.
Mentioned countless times, 2020 was an incredible year. If asked whether our nonprofit social enterprise, with an impact model based in sports and entertainment venues, would survive a pandemic, I would have been skeptical at best. To emerge from these circumstances, not only surviving but indeed thriving, speaks to the dedication and hard work of our youth, our staff, and our community of supporters.
As you'll see below, we were able to support youth in the ways they needed us the most — with encouragement, skill-building, and often, funds to meet their families' basic needs. Our staff rallied together, and because of the supportive environment they built for our youth — 97% of our participants said they would recommend Juma to a friend. I couldn't be prouder.
Thanks to our many supporters, including our board, volunteers, funders and donors — we were able to provide virtual training and stipends to youth and keep Juma financially strong, ready to re-launch enterprise operations in the spring of 2021. I'm tremendously grateful.
We celebrate all we were able to accomplish in 2020, anchored in our values of Youth First and Stronger Together. Thank you for being part of our community during these incredible times.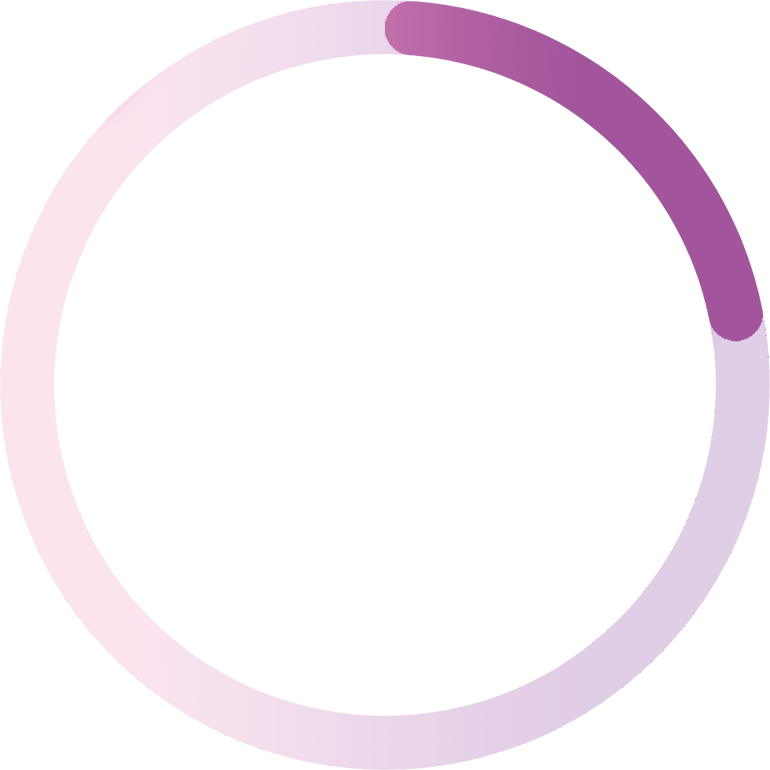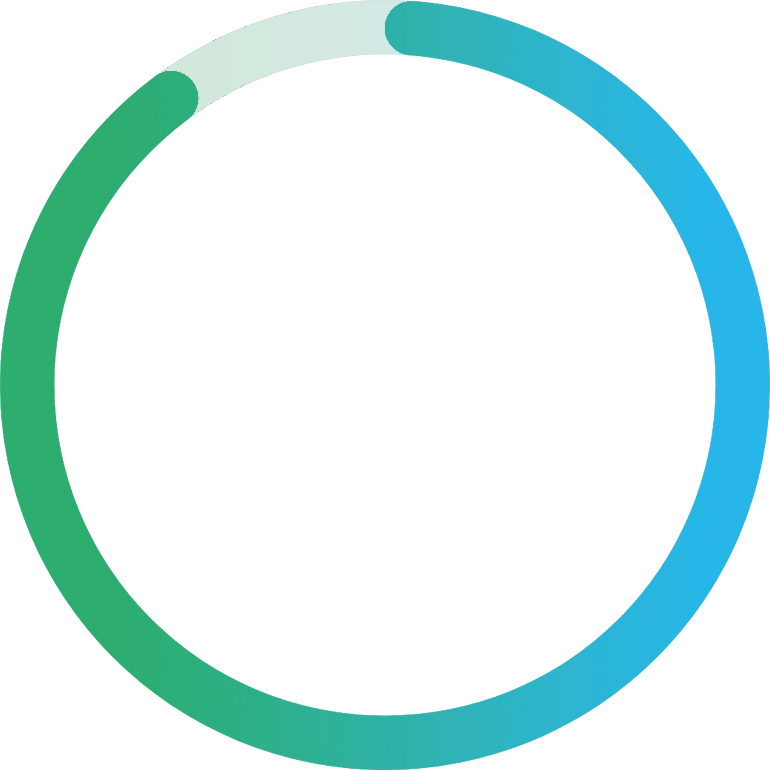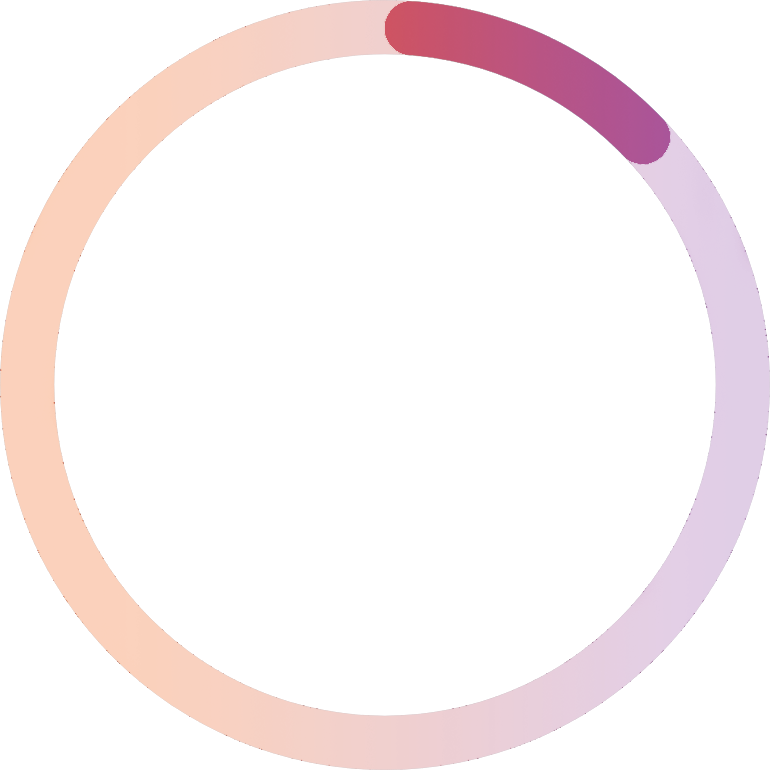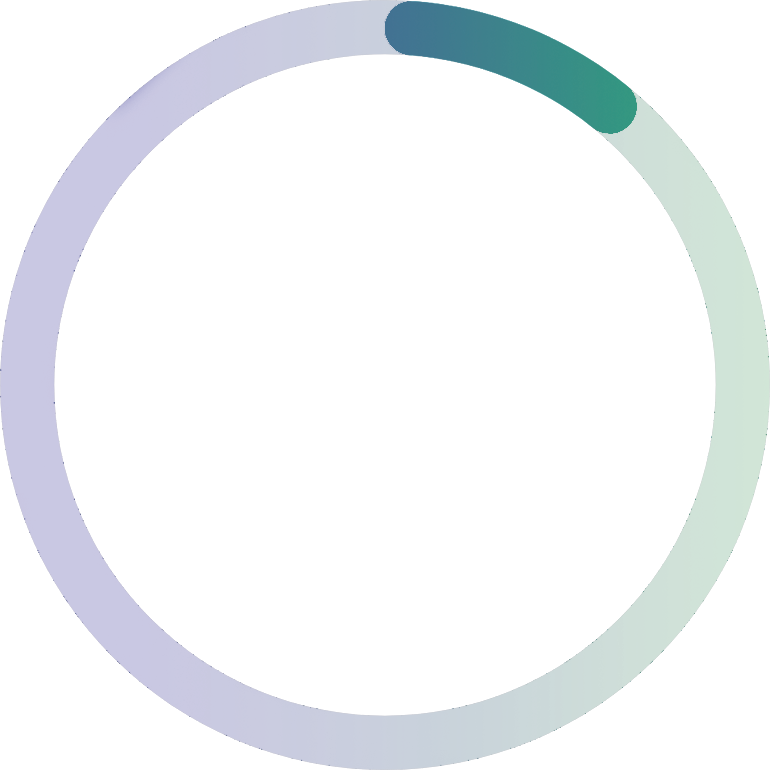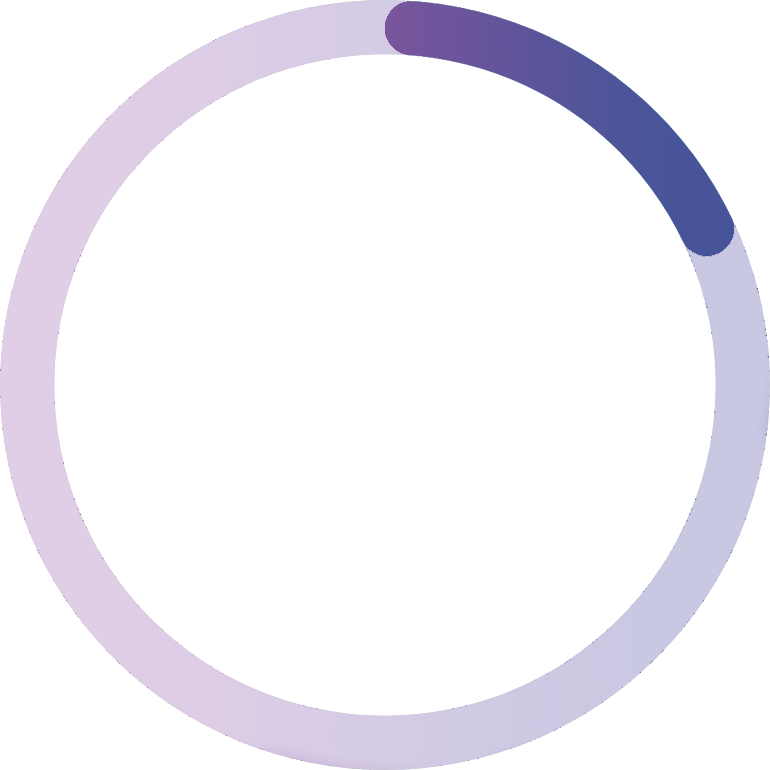 Have been enrolled in the foster care system
Have experienced temporary housing or homelessness
Have been involved with the juvenile or criminal justice system
Have reported experiencing challenges with mental health
(Reported income is less than 200% of federal poverty guidelines)
SAN FRANCISCO

|

SEATTLE

|

SAN JOSE

|

SACRAMENTO

|

HOUSTON

|

ATLANTA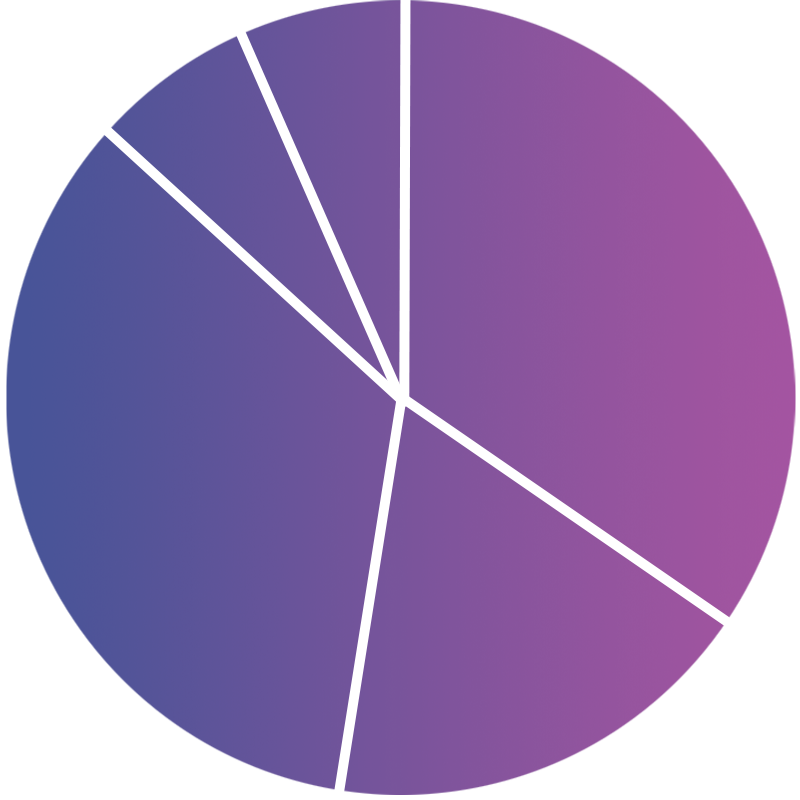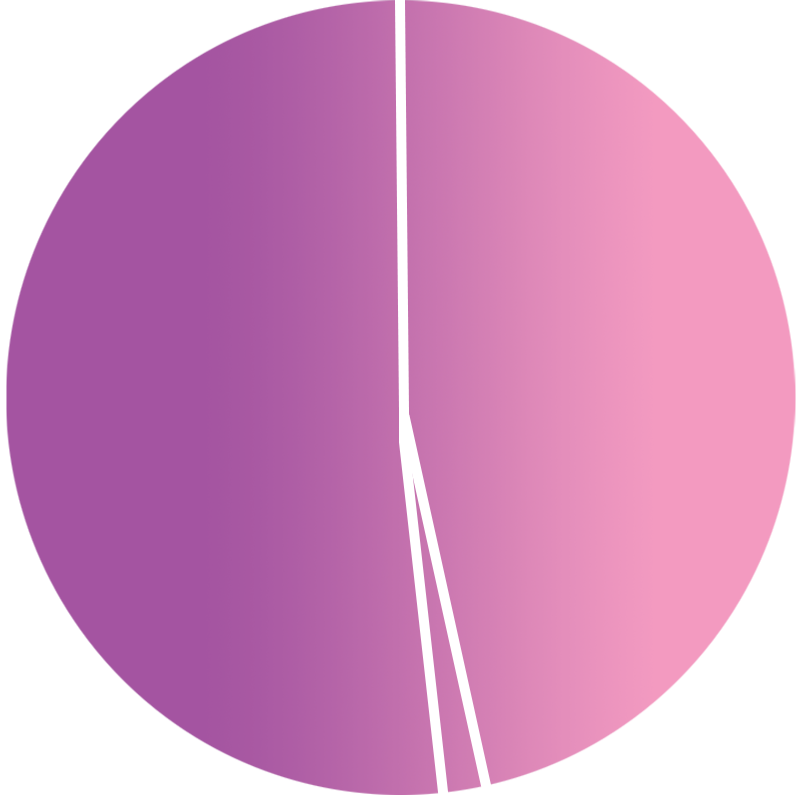 Transgender/Gender Nonconforming

When Alejandro turned sixteen, he found himself reflecting on responsibility. With four siblings at home and parents struggling to pay rent in the high-priced Bay Area rental market, he wanted to contribute to his family's wellbeing. Fortunately, Alejandro found Juma. Since then, Alejandro has learned new skills like how to take criticism, how to act on that feedback, and how to communicate better with new people.
When COVID-19 hit, Alejandro struggled to find purposeful activities to fill his time, but, thanks to Juma, he was able to take classes online which kept him moving toward his goals. Today he is looking to his future with more excitement than ever knowing that when he takes on new challenges like college and a career, he will have the confidence and resilience he needs to succeed there.
A YEAR OF UNPRECEDENTED CHALLENGES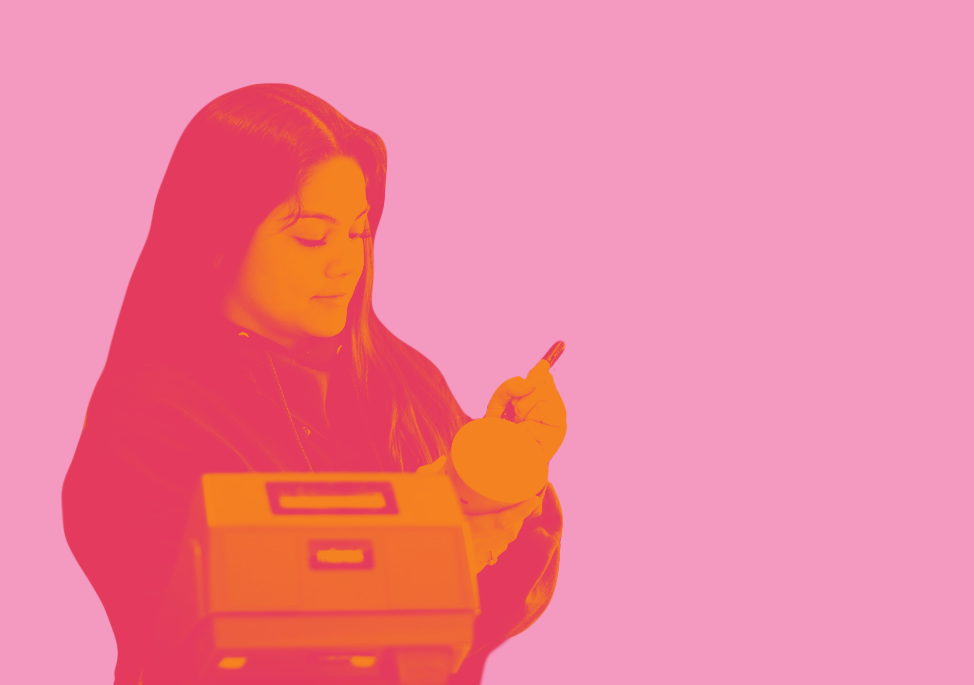 The COVID-19 pandemic brought unprecedented challenges, but Juma and the youth we serve rose to the occasion. Together, we pivoted to continue making possible, possible.
Of youth reported difficulty paying for basics like food, medical care, housing, and heating during the pandemic.
Workshops Took Place Virtually on Topics such as Communication & Resume Writing
Of Juma Youth Engaged with Workshops During the Pandemic
Of Juma Youth Would Recommend Juma's Virtual Programming to a Friend
Taquisha, an experienced cashier, was excited when she found out Juma would be more than just a job. But almost as soon as Taquisha started her Juma journey, COVID-19 changed everything. Thankfully, Juma had no intention of letting Taquisha or any other youth slip through the cracks. As soon as stadium closures were announced, the Juma team sprung into action to find new ways to keep youth safely engaged and earning.
Soon, Taquisha was back to learning skills for her future from the safety of her home and earning an income through Juma stipends to help support herself and daughter. As the Mother of a two-year-old, Taquisha was happy to find that Juma's hours were flexible and designed to support her. While the pandemic made it hard for Taquisha to plan her next steps forward, she was happy to know she was developing skills which would be useful no matter what the future held.
Youth earned stipends and bonuses as they learned essential skills safely through distance learning: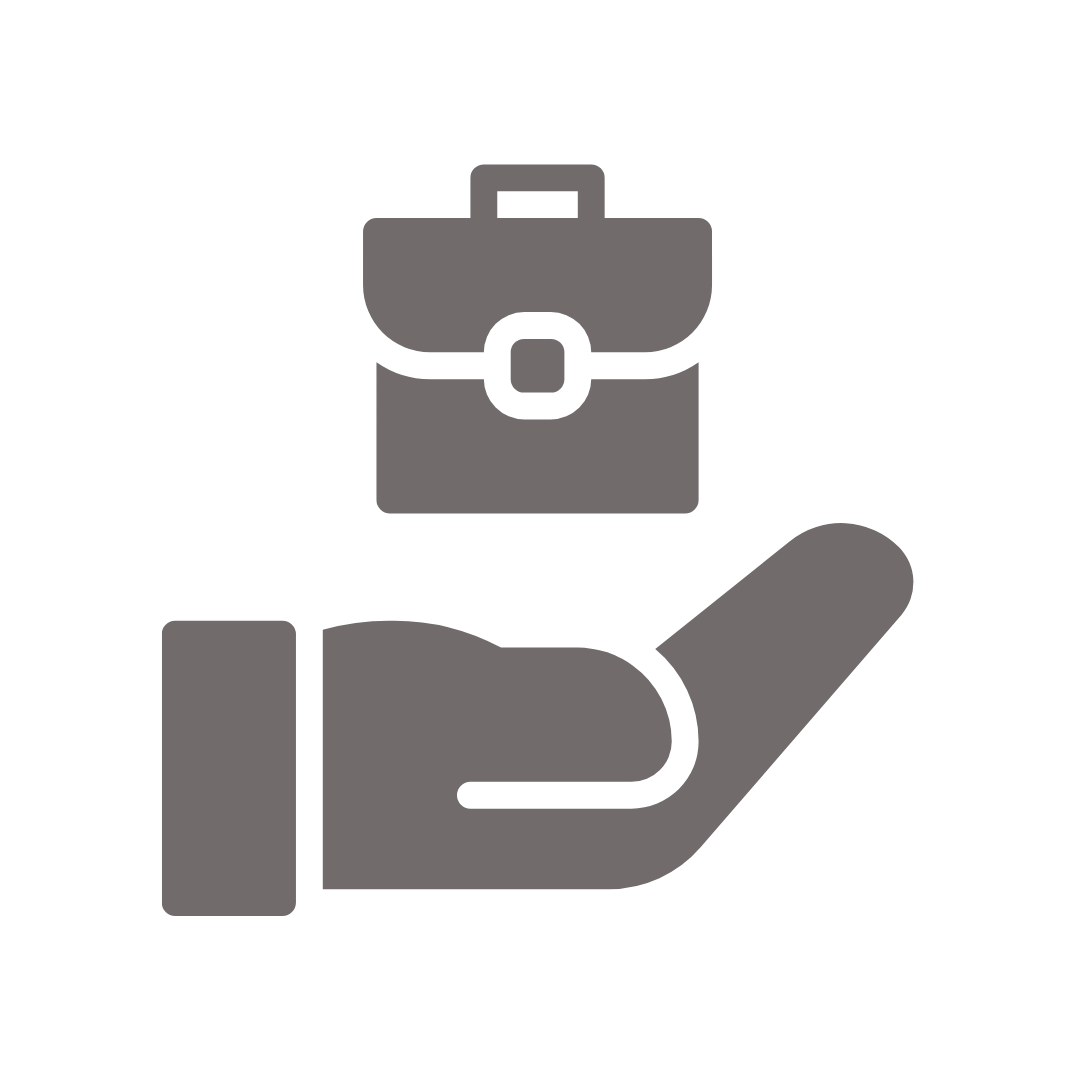 Through the workshops I made sure my resume was up to par and I learned some tips for interviews that I used to obtain my new job.
Customer Service, Problem Solving, Teamwork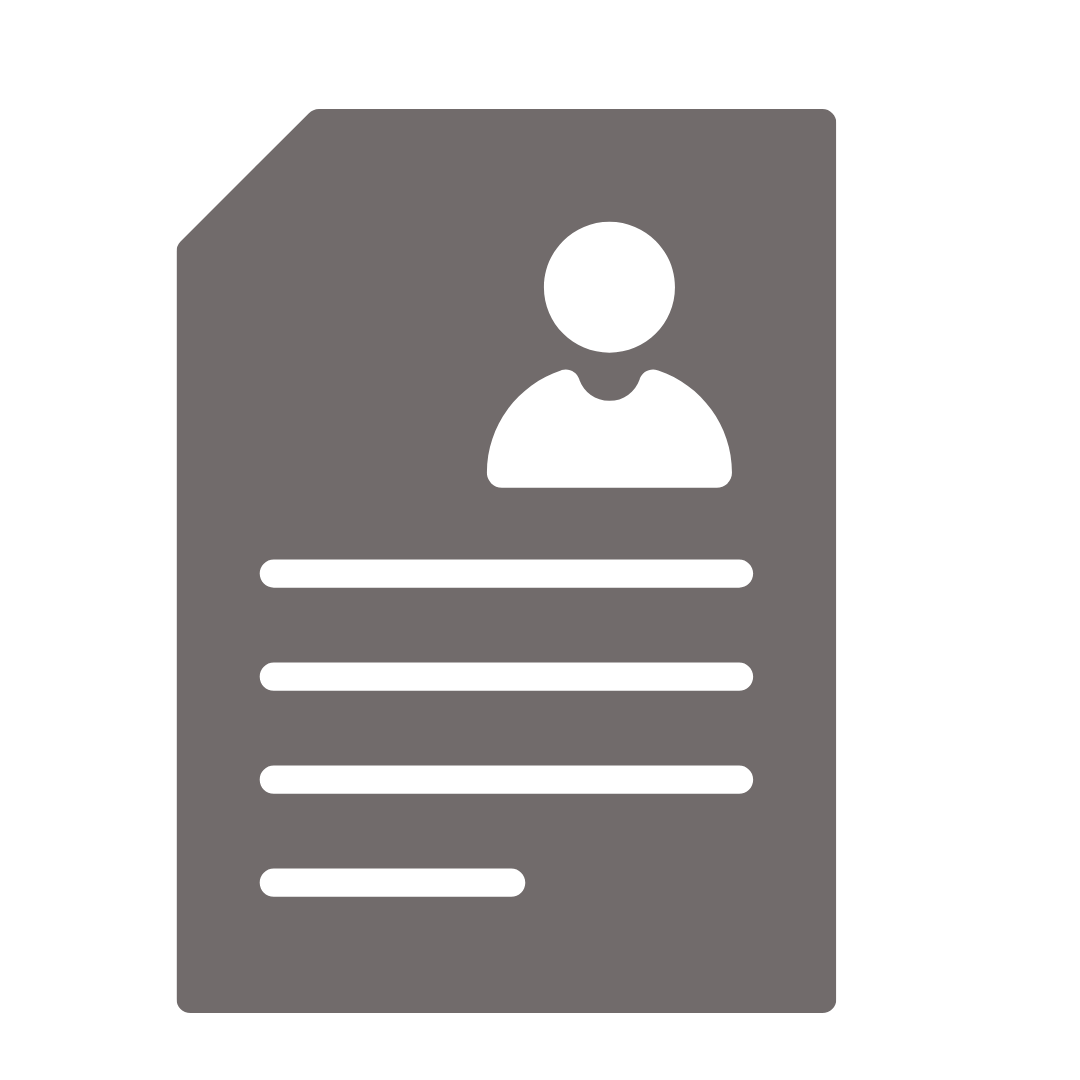 Communication, Resume Writing, Interviewing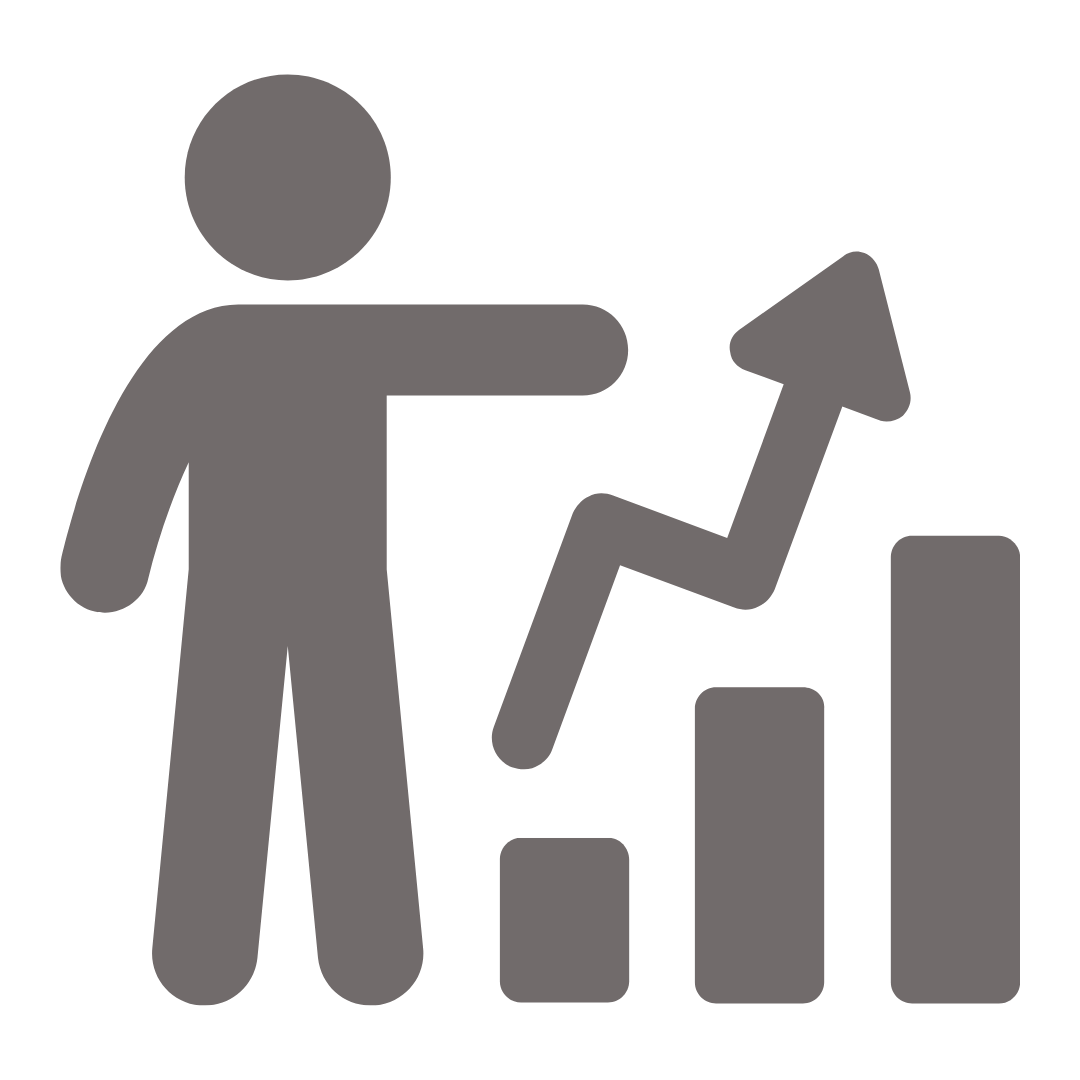 Budgeting, Saving, Credit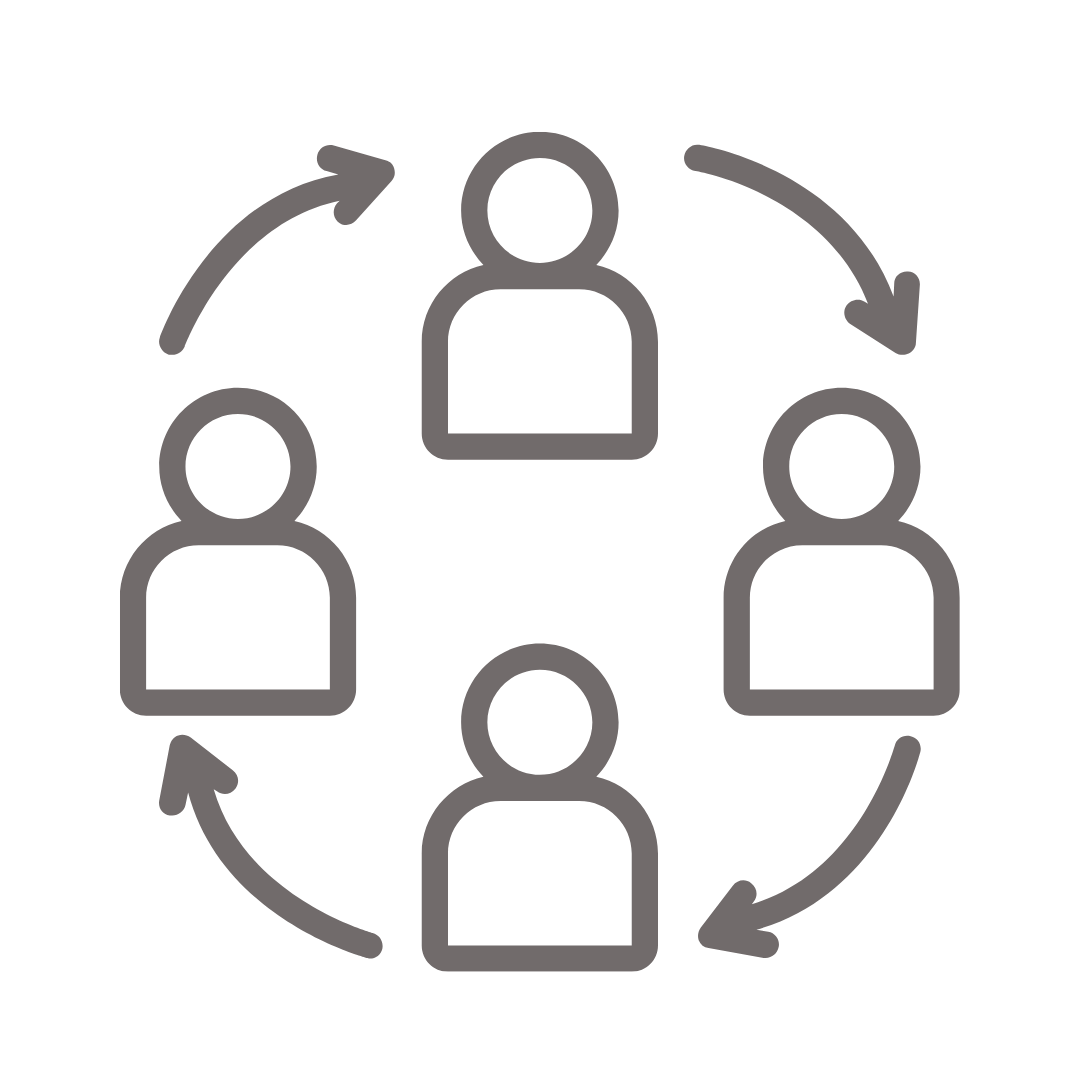 JumaINSPIRES Career Panels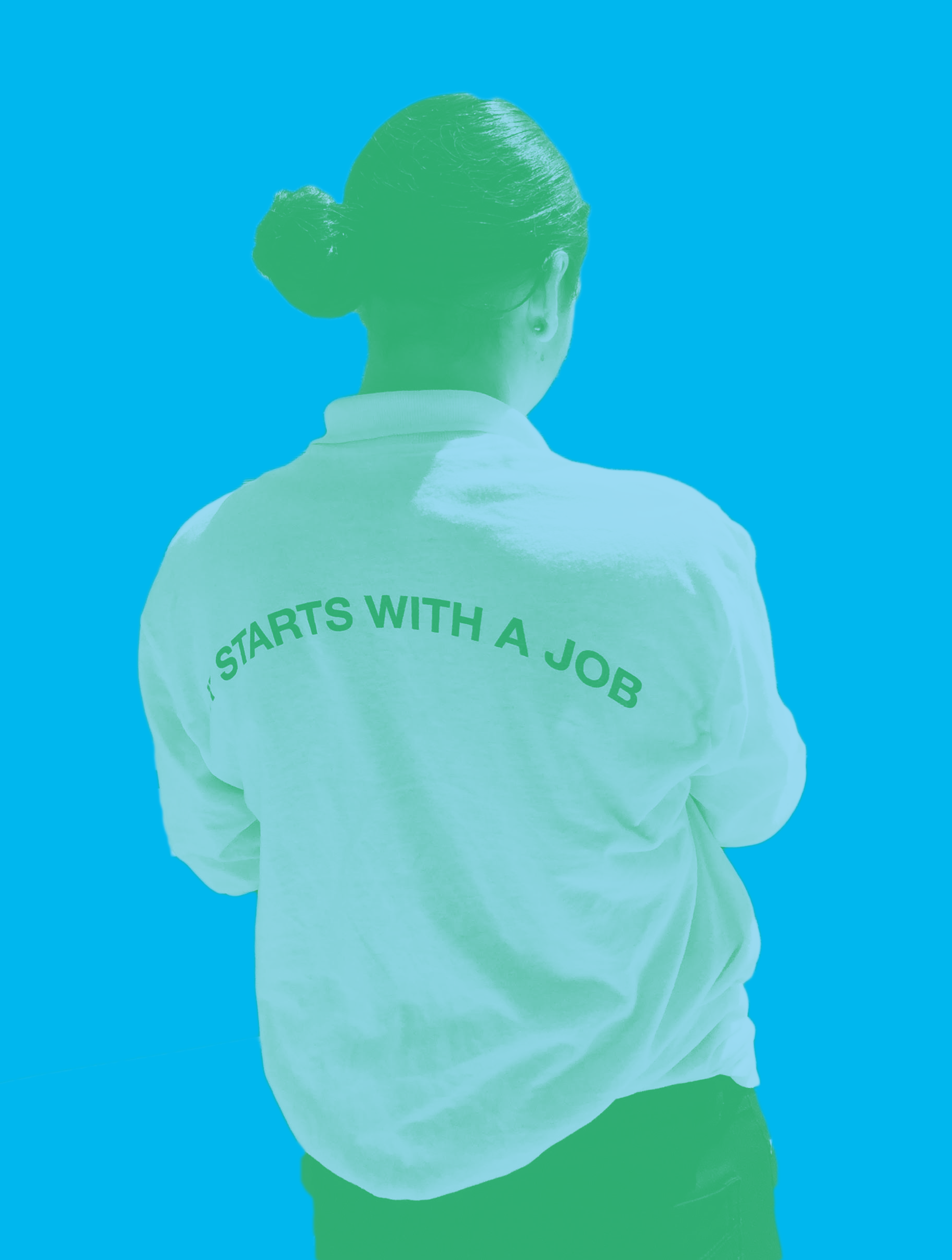 In bonuses and stipends were disbursed to youth during the pandemic to cover essential costs like food and housing. Juma is not only trying to get me back on my feet with employment, they are also incentivizing us to attend workshops that are not only informative but also help us a bit financially.
Of employed Juma Youth reported that Juma workshops helped them get a job.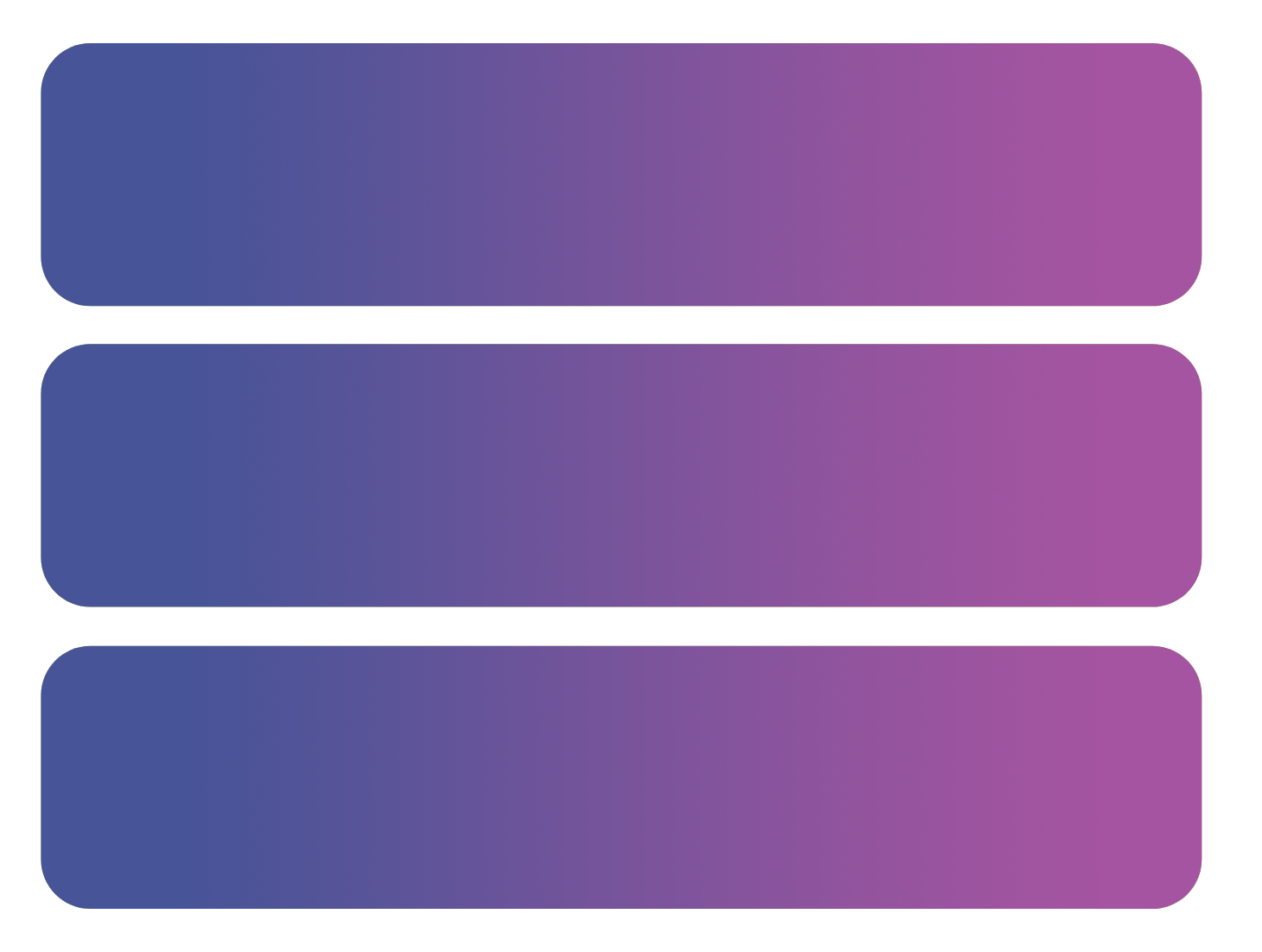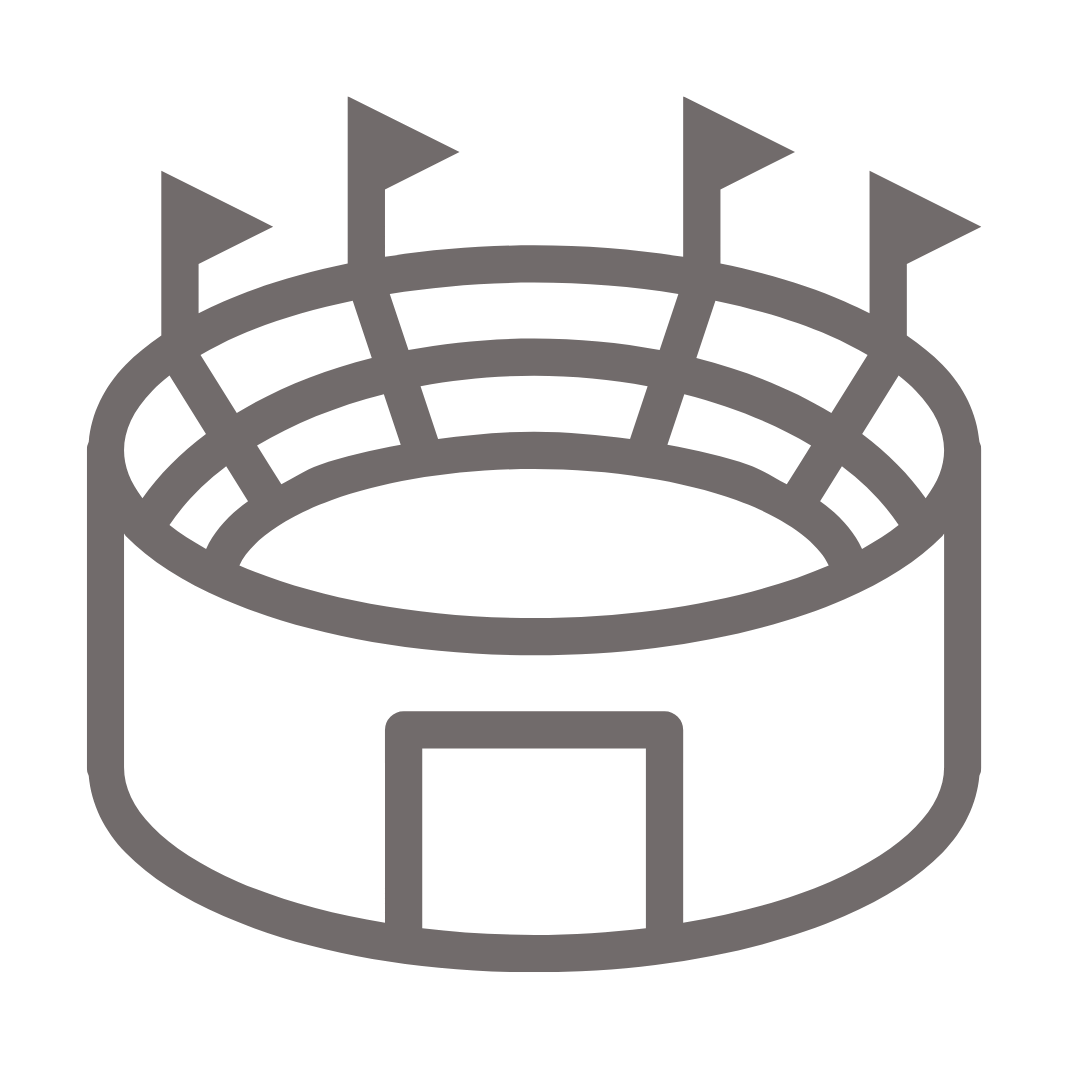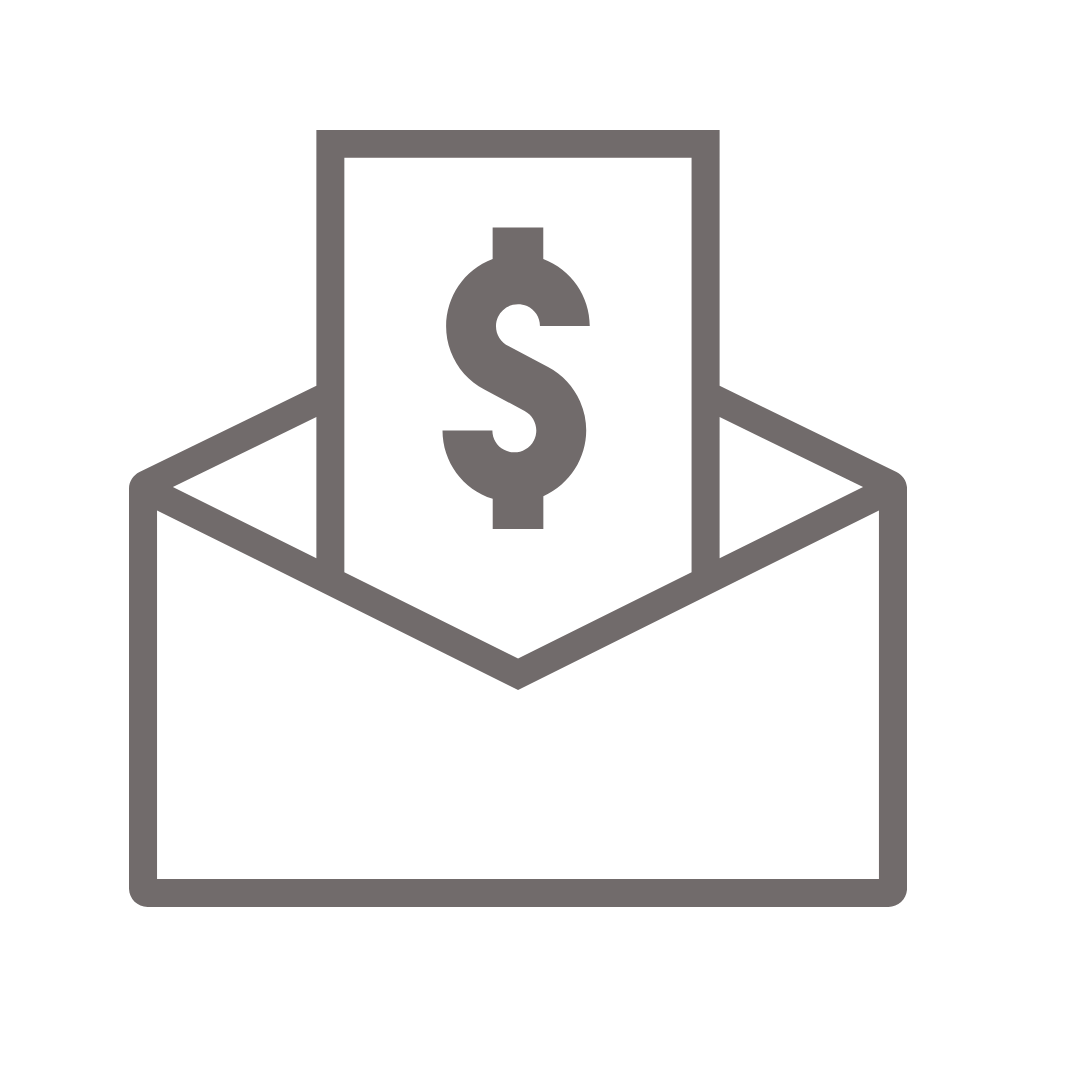 $12.4 MILLION IN YOUTH WAGES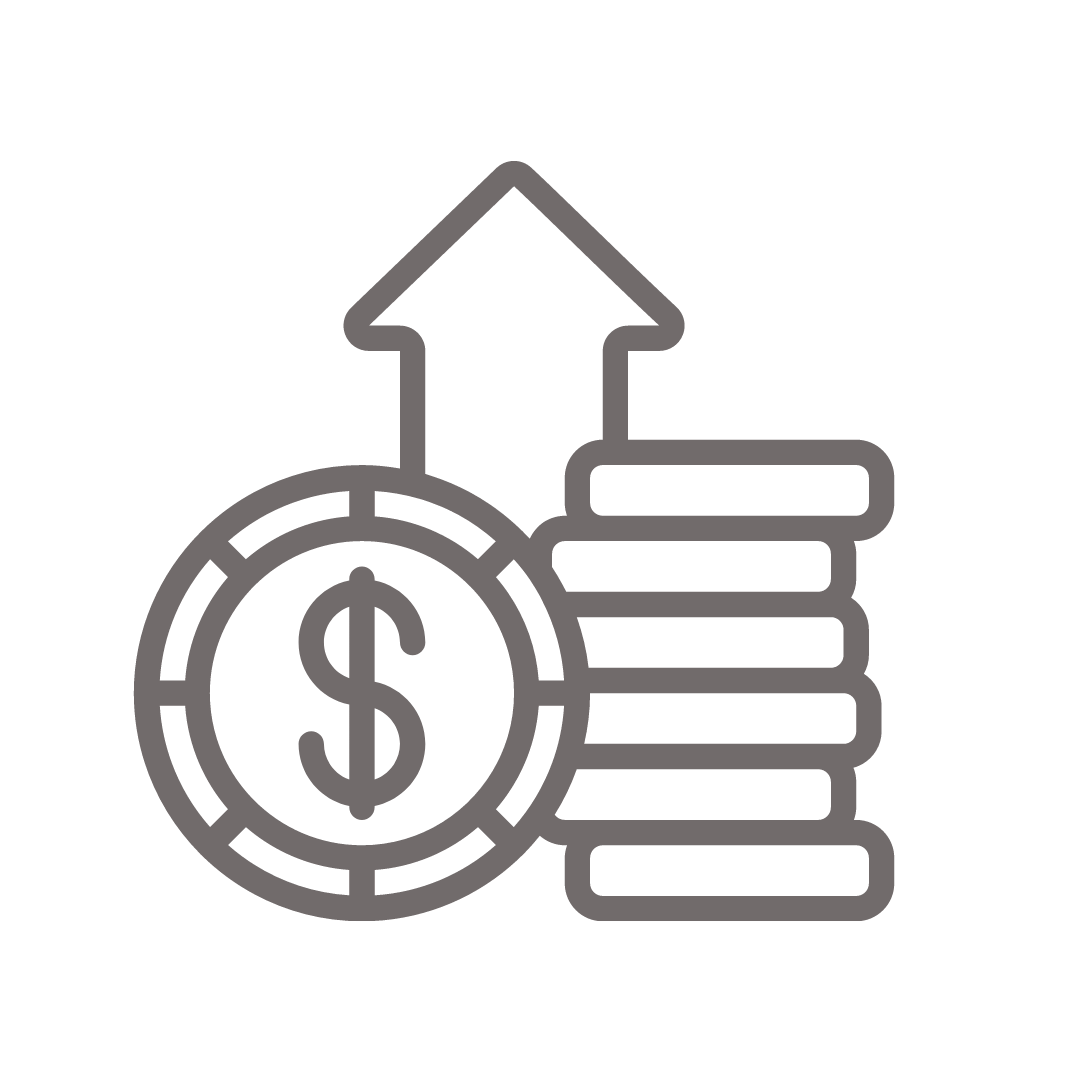 $38.6 MILLION IN ENTERPRISE REVENUE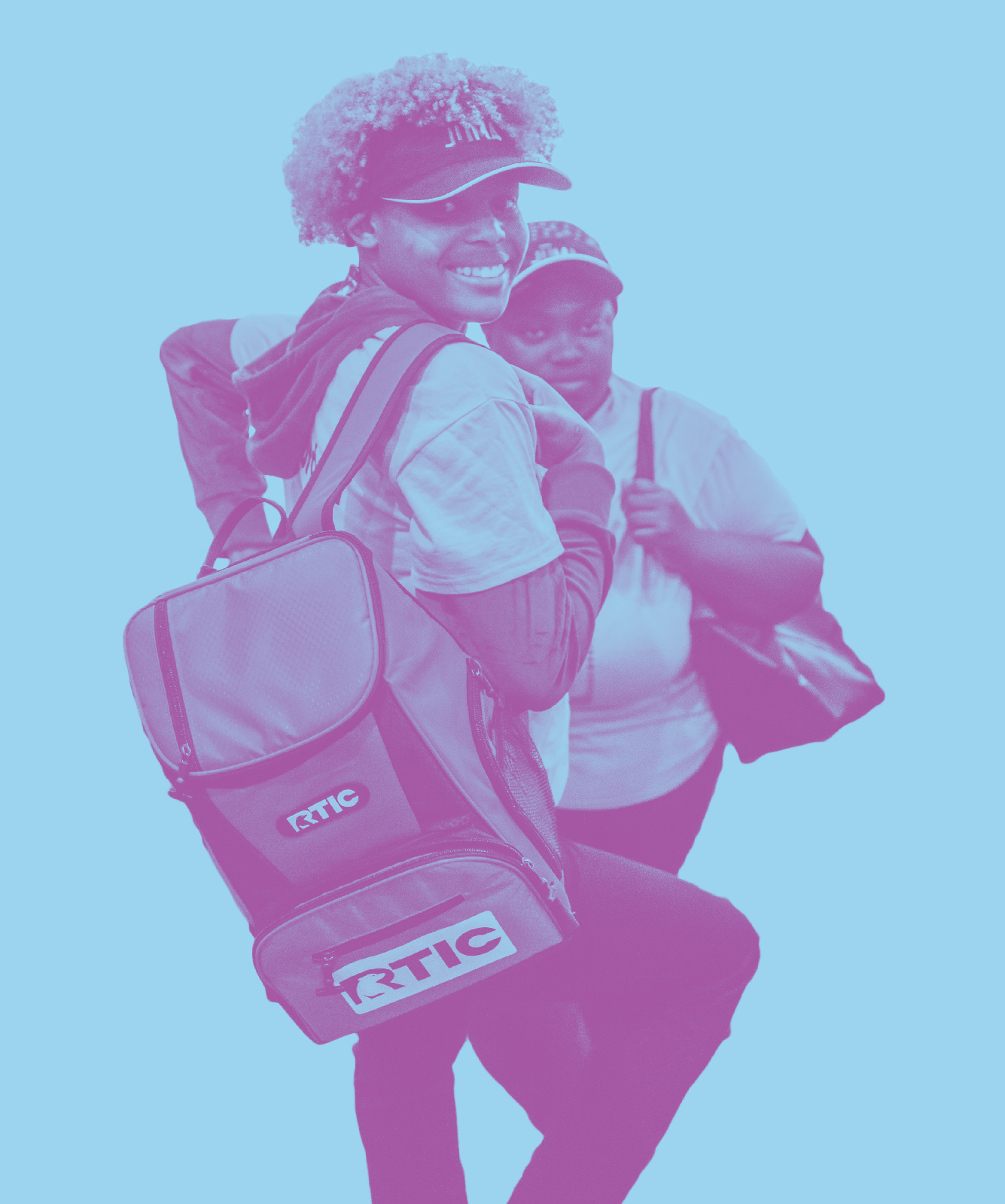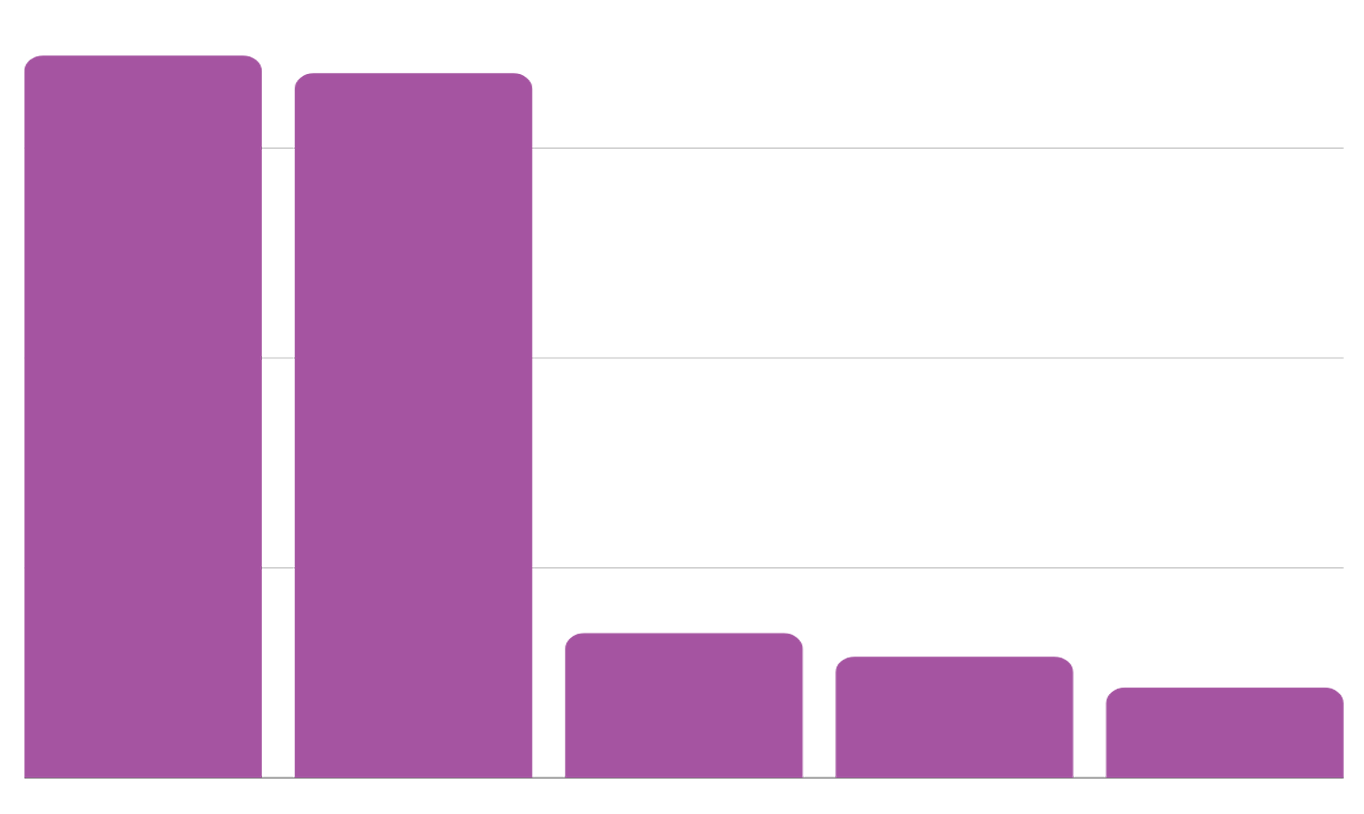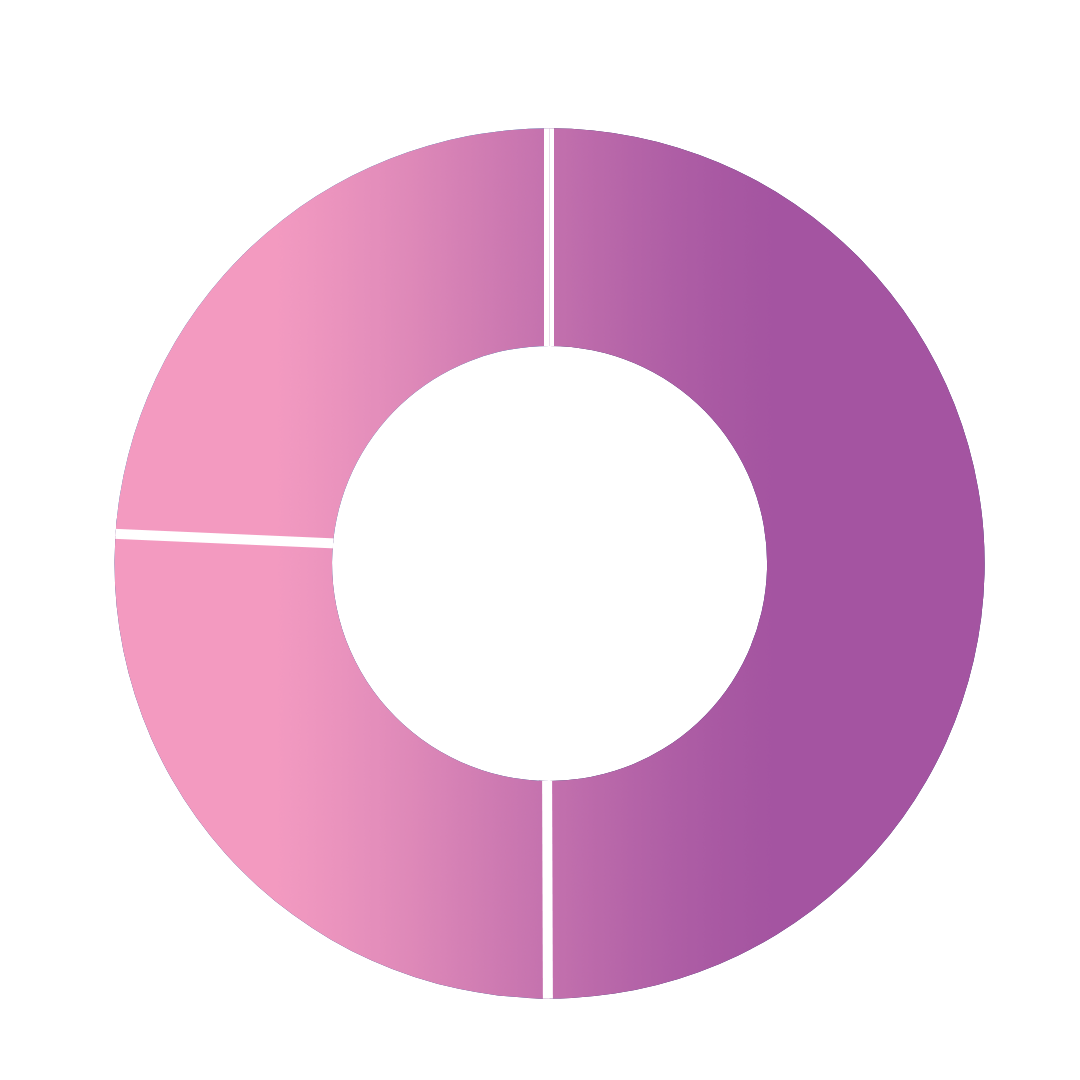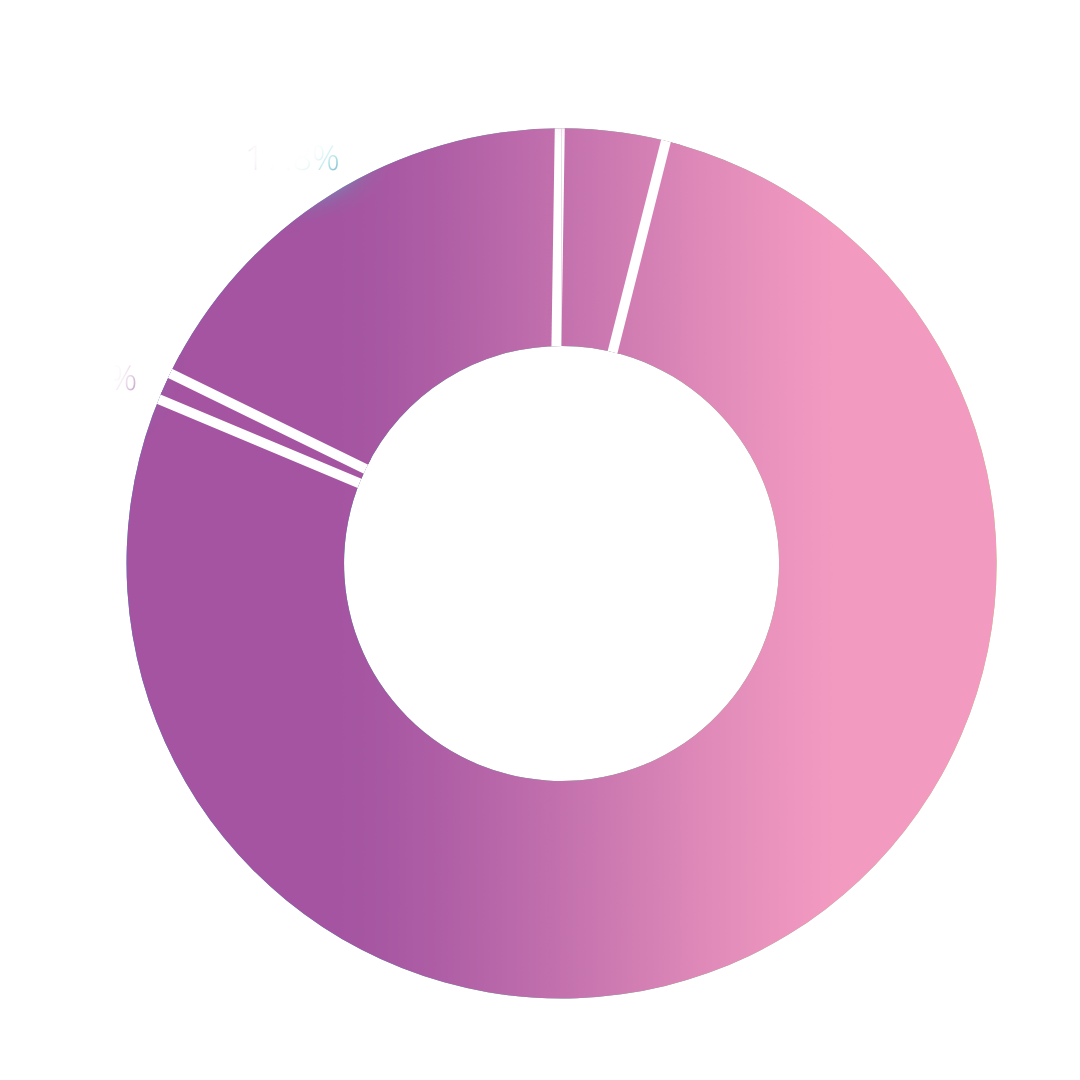 A Note on 2020 Expenditures: During the pandemic, Juma made the promise to retain our entire staff, despite approximately half our normal operations ceasing with the closure of sports stadiums. Because we had no enterprise activity, which is the setting for our traditional program impact model, our expenses may seem disproportionate for 2020.






Growing up in a single-parent household, Paul didn't have much. He struggled with severe shyness and anxiety. When he joined Juma, he was excited for an opportunity to overcome some of those challenges through a job experience while earning his own income. At Juma, he learned customer service as well as ways to budget his time and energy. When COVID hit, while the changes were daunting, Paul found a lifeline in the continuation of online courses through Juma which also gave him a way to earn income.
Today, Paul works full-time as a cashier at Wal-Mart--a position in which he uses all of the skills he learned at Juma. Thanks to the skills he learned at Juma and the challenges he has already overcome, as Paul moves forward in his career, he is confident that, despite the obstacles that will arise, he will be able to meet the goals he sets for himself.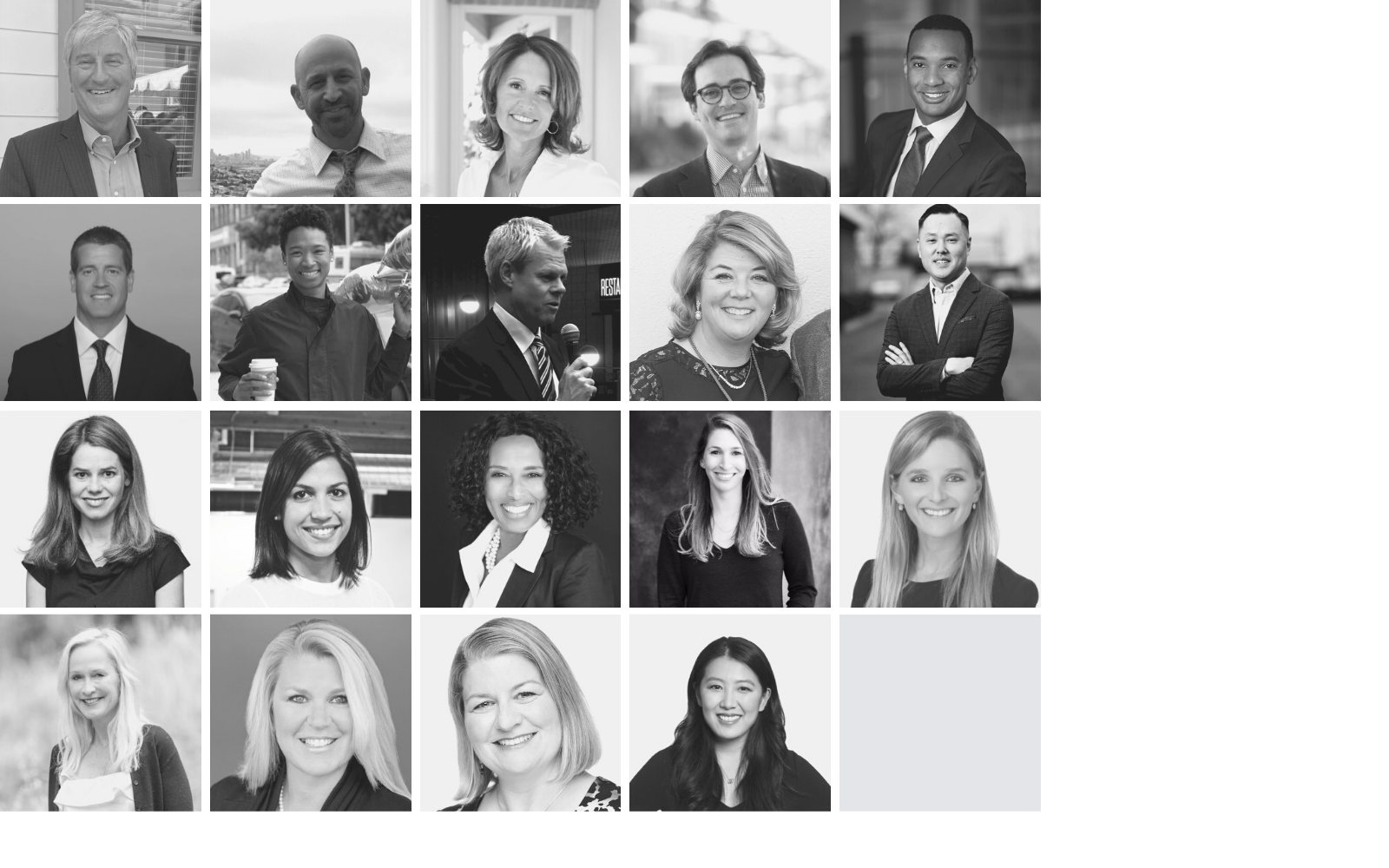 A HUGE THANKS
TO OUR
AMAZING
SUPPORTERS
Joe and Amber Bucci
Kevin Burdick
Robin Burdick
Bryan Burgher
Omar Butler
Ngoc Byrd
Sophie Cahalan
Hally Cahssai
Elizabeth Calora
Bear Capron
Ifen and Steve Carlson
Caroline Carr
Ray Castaneda
Amanda Catala
Abdiel Cerrud and Jonathan Waugh
Kinho Chan
Timothy Chan
Raymond Chang
Ella Chau
Thomas Chiang and Cassandra Yee
Belinda Chlouber
Derrick Collins
Shan Cong
Desiree Conti
Gene Cook
Lindsey and Rich Cooksen
Peter Corless
Stephen Cote
Daniel Baciuska and Nicole Cowing
Devon Crews
John Crowell
Kristina De Nike
Stephen Decker
Sylvia Delgadillo
Morgan Denno
Tara DeRosa
Robert and Sylvia Dickinson
Tony Dobbins
Jenica and Riley Donahue
Ryan Donahue
Brian F Donnelly
Carrie Doolittle
Janka Dubakova
Meghan Duff
Stacia Dukes
Johan Duramy
Kristin Economo
Christy English
Katharine Enna
Miranda Esparza
Beth Falcone
Sherry Farrow
Marisa Fernandez-Palacios
Miguel Lietard
Kevin Filice
Andy Filpula
Robin Filpula
Franco and Michelle Finn
Katherine Finnigan
Michael Fisch
Charlyn Flanagan
Diane Flannery
Amy Fletcher
Roxanne Fojas
Megan Shields Formato
Robin Fowler-Malter
Roslin Francuz-Harris
Sarah Freed
Andrew Freeman
David Freeman
Jordana Freeman
Cindy Friedman
Jane and Stephen Friedman
Sherry Fung
Barbara Galesi
Adrianna Gallego
Ryan Galluppi
Andromeda Garcelon
Gene Garcia
Monique Garcia
Don Gartlan
Sarah-Michael Gaston
Leigh Ann Gausselin
Varun Gehani
Maryam Ghofraniha and Jean Marc Lietard
Jonathan Gibson
Dayana Gil
Rasha Glenn
Jacquelyn Goldberg
Joy and Bruce Goldberg
Lenny Goldsmith
Mark Goldstein
Kristina Gonzalez
Sasha Gourevitch
Carole J. Gray
Sharon Grennan
Carolyn H
Rich Hake and Christine Colladay
Tony Hale
Bob Halverson
Ryan Hamill
Scot Hamilton
Tim Harkin
Megan Hart
Lisa Hattig
Kelly Havens
Lauren Hayes
Laureen Heinz Hidalgo
Ryan Helton
Sandra Hernandez
Debra Vaughn Hester
Kelly Hochman
Leah Hoho
Sohrab Hojjat
Ashley Holt
Heather Horacek
Megan Hover
Cathy Hramika
Mary Huber
Ulysses Hui
Carla Hultman
Chuk Ihenacho
Roche Janken
David Jasso
Duke Jeopardy
Tucker Johns
Casey Johnson
Matt Jones
Rajasi Joshi
Damaune Journey
Olivia Day Joyner
Wendy Justus
Arcadiy Kantor
Erica Kashiri
Christina Katsaris
Talia Kaufman
Amandip Kaur
Jim Keddy and Gina Martinez-Keddy
Ashlee Kelley
Olga Kemp
Lauren Kerr
Tanya Khaiyanun
Anna Khoma
Jenni Kim
Bette Korber
Sandi Kovach-Long
Dan Kuckuck
Penny Kuzyszyn
Jackie Lam
Jenny Lam
Joanie Lam
Daniel Langan
John Lazar
Mary Lazar
Kim Lazaro
Scott Leber
Judith Lee
Pat Lee
Raymond Lee
Wendy Lee
Jess Lennon
Keith Lesnick and John Killpack
Sari Levine
Ronald and Shoshana Levy
Colleen Li
Beatrice Liang and Richard Cordiner
Margaret Libby
Christina Lin
Amy Lockwood
Michael Logan-Antares
Sophia Loh

Cindy Lu
Shannon Lundy
Stewart Lynn
Eamonn McLoughlin
RH Mabry
Jennifer Magnone
Billy Manning
Amy Manuel Mohsin
Ralph Marinaro
Laura Marquez
Amber Marson-Pharris
Ann and Mike Martin
Pedro Mascaró
Kevin McDonald
Paula McGuinty
Sonja and Steven McIntosh
Jayne Merritt
Samantha Mier
Gerry and Nancy Miyazaki
James Miyazaki
Melissa Monarrez
James Moore
Jo Moore
Cara Moretti
Julie Morgan
Dale Morris
Stephanie Mortenson
Nancy Mossa
Gautam Mulchandani
Connor Mulvee
Leonard Narumi
Tracy Neuhaus
Brian Niemczak
Catherine Njeri
Theresa Noriega-Lum
John Norris
Mary Norris
Michelle Norris
Stephen Norris
Monica Nuno
Dave O'Hara
Milena Ohara
Blessing Okorougo
Diana Orozco
Bridget Padilla Burns
Marci Parker
Barbara and Darrell Pauley
Daniel Payne
Brooke Pearson
Catherine Pennebaker
Patricia Perez
Susan Perez
Esther Perman
May Petry
Jane Phillipson
Bonnie Pitino Potenza
Jose Posadas
Marija Prokopijevic
Ken Purcell
Anne and Leigh Randall
Jordan Rasmussen
Scott Rasnick
Carole Rast
Sheau-Lan Reed
Sandra Reid-Buehler
Tracy Rentz
Jill Reyhl
Ren Riley
Polina Rivilis
Robert Lewis Jr.
Brendan Rogers
Richard Romero
Julie Ruvolo
Kristen Ryan
Sanobar Sajan
David Saldivar
Nuwan Samaraweera
Irina Samoylovich
Margaret Sanchez
James Oldham and Heather Saunders
Daniel Schall
Lary and Judy Schiller
James Schindler
Arlene Schlegel
Robert Schock
Katie Schoendorf
Bill Schulhoff
Cindi Seitz
Ingrid Serban
Mary Ann Serrano
Jim and Marjorie Shannon
Jacob Shea
George Sheldon
Ryn Singley
Lisa and Jonathan Slawsby
Dalmar Smith
Spencer Smith
Allison and Dan Sogn
Rubi Solis
Turner Stanton
Megan Stohler
Gail Strohl
Roxy Sweets
Elya Tagar
Sara Tavernise
Lynne Tempest
John Terrazas III
Ken Thames
Frederick Thompson
Lindsay Thornton
Gaye Tinaztepe
Alice Ting
TJ Cyrus
Nathan Torinus
Clare Trimbur
Ben Truehart
Ashlee Tsukushi
Dave Umezaki
Diana Dolores Valle
Marcelle Van Beusekom
Rachel Van't Land
Ana Varela
Cecilia Vasquez-Darosa
Lauren Velasco
Irene Vera
Froilan Vicente
Chelsea and Kyle Victor
Carmela Villa
Lynette Walker
Bridget Waluch
Dana Ward
Jacob Warshaw
Loie Weidner
Dara Wheeler
Nancy and Roy Wheeler
Heather Whiles
Sabrina Wilensky
Beth Williams
Hugh Williams
Aaron and Alicia Wilson
Nancy Wilson
Vanessa Wilson
Faith Wilson-Grove
Richard Wilton
Lauren Wolfe
Emily Wong
Phyllis Wong
Daniel Donahoe and Alexis Woods
Alexandra Woolley
Ellie Wright
Jeremy Wright
Deborah Wu
Pei-Hua Wu
Peter Wu
Cheryl and Tom Wyatt
Lexie Yacoel
Leslie Yee-Murata
Marco Yepez
Olga Yero
Kayoko Yokoyama
Nancy Young
Kelly Yu
Rachel Zerger
Xiaodi Zhang
Lisa Zhou
Jennifer Zoon
Willie and Peggy Alford
Jessica and Alejandro Foung
Susan Hopkinson
Jane Malloy
Anonymous
Adriane and Michael Armstrong
Keith Belling
Danny Briskin
Paul Clemmons
Caroline and Michael Dechert
Scott and Erika Garell
Carolyn and Kevin Holt
Karen Bals and Stephen Lockhart
Ed Malloy
Patrice Martin and Nathan Wilson
Amy Schioldager
Marc Spencer
Anonymous
Peter Boneparth
Mei and Herald Chen
Ali Pace
Larissa Acosta
Emily Bailard
Philip and Shelley Belling
Brian and Sally Chess
Andrea Coen and Michael Neidert
Cara Connors
Marian and Ray Costa
Charles and Karen Couric
Caroline and Robert Cunningham
Joshua Dapice
Karen Dielman
Lucia Fernandez-Palacios and Matt Davis
Eric and Erin Fish
Ian Gamble
Evelyn and Lawrence Gamble
Edward and Jacqueline Garcia
Caro and Nate Grossman
Cecyl Hobbs and Katherine Jackson Hobbs
Nancy and Todd Hooper
Tionka Humphrey
Leslie Lewinter-Suskind and Robert Suskind
Saamra Mekuria-Grillo
Rock and Tammie Meng
Gail Moody-Byrd
Julian Abdey and Sabrina Moyle
Jeff and Noelle Newman
Chris Nicholson
Frederick and Kathryn Oshay
Betsy and Bill Pace
Ashley and Ted Paff
Karin and Daniel Parodi
Anne and Robert Pedrero
Gerald and Jenny Risk
Michael Rolig
Randi and Maxwell Saffian
David Carillo and Lisa Sardegna
William Seybold
Dina Smith
Andrew Spokes
Michael Stallone
Greg VandenBosch
Carolee and Jeff Wagner
Eileen and Thurman White
Barbara Wilson
Michael and Polly Wong
Henry Yan
Wilfred Yu
Anonymous
Andrew Bondale
Karen Bongiorno
Stanislaus Bouckaert
Saunjah Brantley
Jonathan W. Brelig
Brenda Brinker Bottum
Susie Coen
Ryan DeCook
Kriss Deiglmeier and Samir Tuma
Jane Dougall
Patricia Duffy
James Emerson
Craig Etlin and Erin Gordon
Quinn and Tracey Finnigan
Alexander and Wendy Fraser
Cynthia S. and Stanley G. Freimuth
Michael George
George and Leslie Hume
Michael Jason
Jennifer and Sean Jeffries
Hugh and Kristin Klein
Chris and Jennifer Kostanecki
Kathy and Steve Lasota
Julia and Reginald Lee
Kristi and Rodney Loo
Kazuma Makihara
Andrea Molinari
Rachel Pang
Tina Phillips
Samia Rashed
Lori Rianda
Rebecca Scherzer
Caity Shreve
Tyler Sinclair
Wendy Sinton
Laurie and Kevin Tempest
David Thornton
Lorna Thornton
Matthew Thornton
Ellen Tirpack
Libby and Adam Tracy
Danielle and Jason Trimiew
Mark Wehrly
Edward and Mary Lou Winnick
Claudia Wu
Emily Yette
Thana Acampora Paguyo
Nicole Aguilar
Lars Ahlstrom
Peter Aiello
Oisemogie Akhigbe
Roy Albrecht
Ali Alford
Sarah Alpern
Antonio Amato
Janine Andersen
Laura Arreola
Kathy Aultman
Irene Baba
Randi Bagley
Andrea Barberi
Cameron Barnett
Lindsey Barnett
Samuel Bauer
Edward Baumuller
Kim Bausback
Barb and Brian Beattie
Alice Glover and Donald Beeson
J.R. and Stuart Beeson
Hilarie Bellis
Clare Bergman
Carolyn Bernstein
Jeroneka Bianchi
Patti Birbiglia
JinJa Birkenbeuel
Meredith Birkmeyer
Sarah Bohannon
Jessica Borowick
Ana Braskamp
John Brekke
Jeremy and Joanna Brewer
Ellen Bruni-Gillies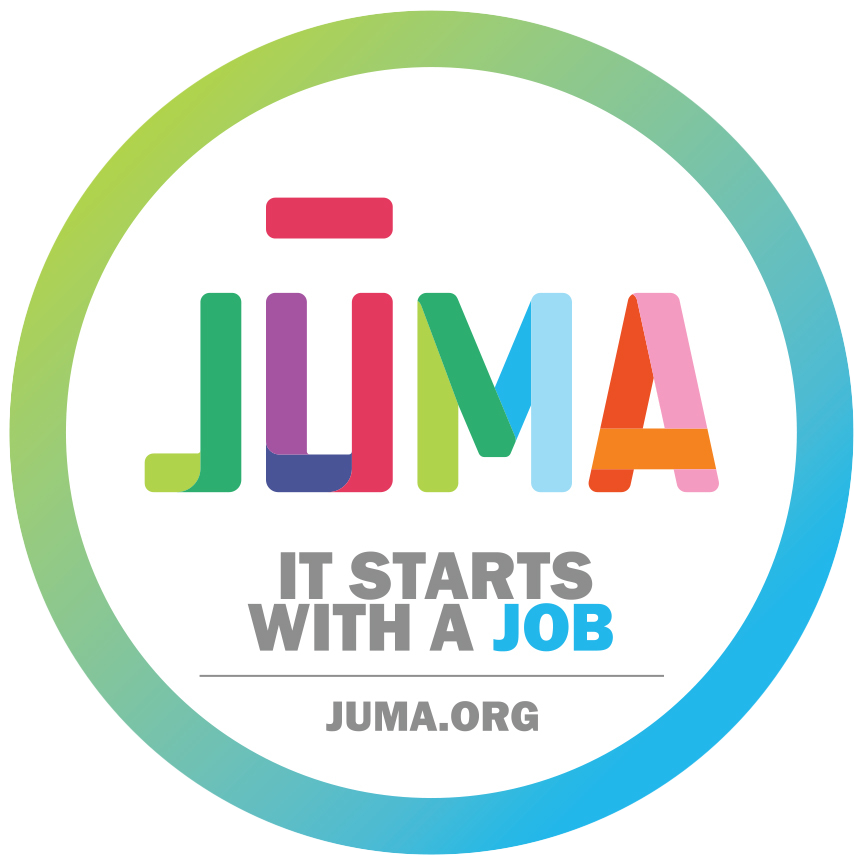 ATLANTA | HOUSTON | SACRAMENTO | SAN FRANCISCO | SAN JOSE | SEATTLE