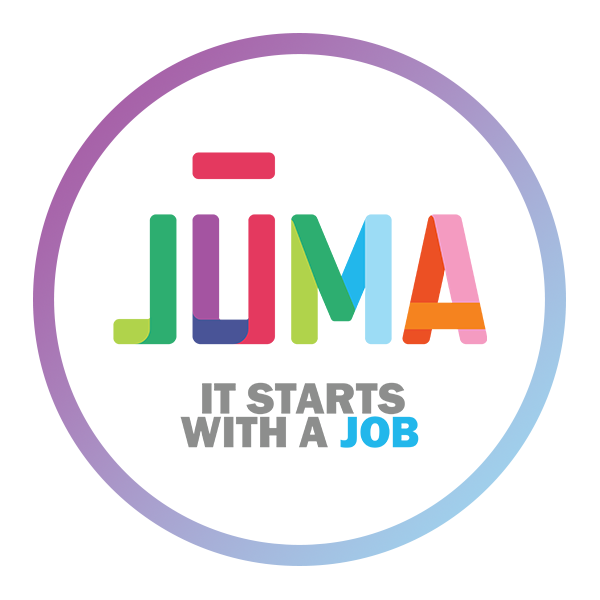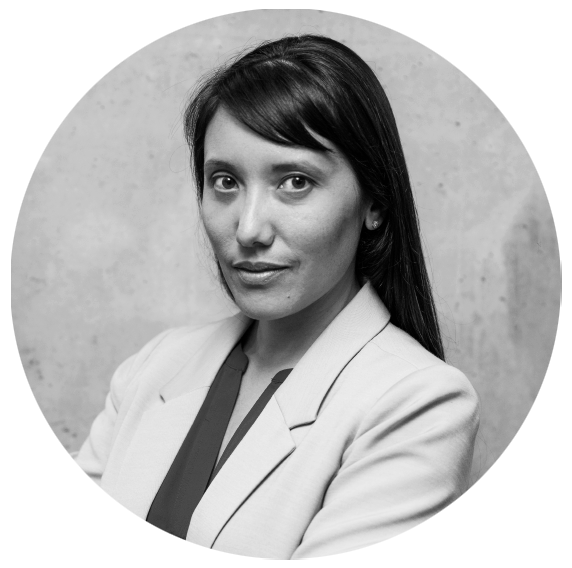 In many ways, 2022 was a foundational year for Juma. We rebuilt our social enterprise operations to pre-pandemic levels, we secured our largest grants to date to support our core YouthConnect program, and we spent the second half of the year reflecting on the progress made since our last strategic plan in 2017, which set us on our course to build YouthConnect. Through this strategic planning process, we examined the elements of our Theory of Change that we have built, and identified the remaining pieces of our model that are still aspirational. We charted a course to build measurement systems that both align with our Theory of Change and will enable us to prove impact in the years to come.
This effort is experienced by youth as the workshops they attend, the skills they're able to build, and the changes they have in their confidence and self-efficacy. The efforts put into rebuilding our social enterprises result in the number of youth we can serve, the hours they work, the wages they earn, and the community they build as they set out on their career paths.
Every metric reported below is the direct result of our intentional effort to serve youth in the ways they need us the most, through an impact platform of a sustainable social enterprise. Thank you for your support as we lay the foundation to accelerate this impact, supporting youth and strengthening our communities for all.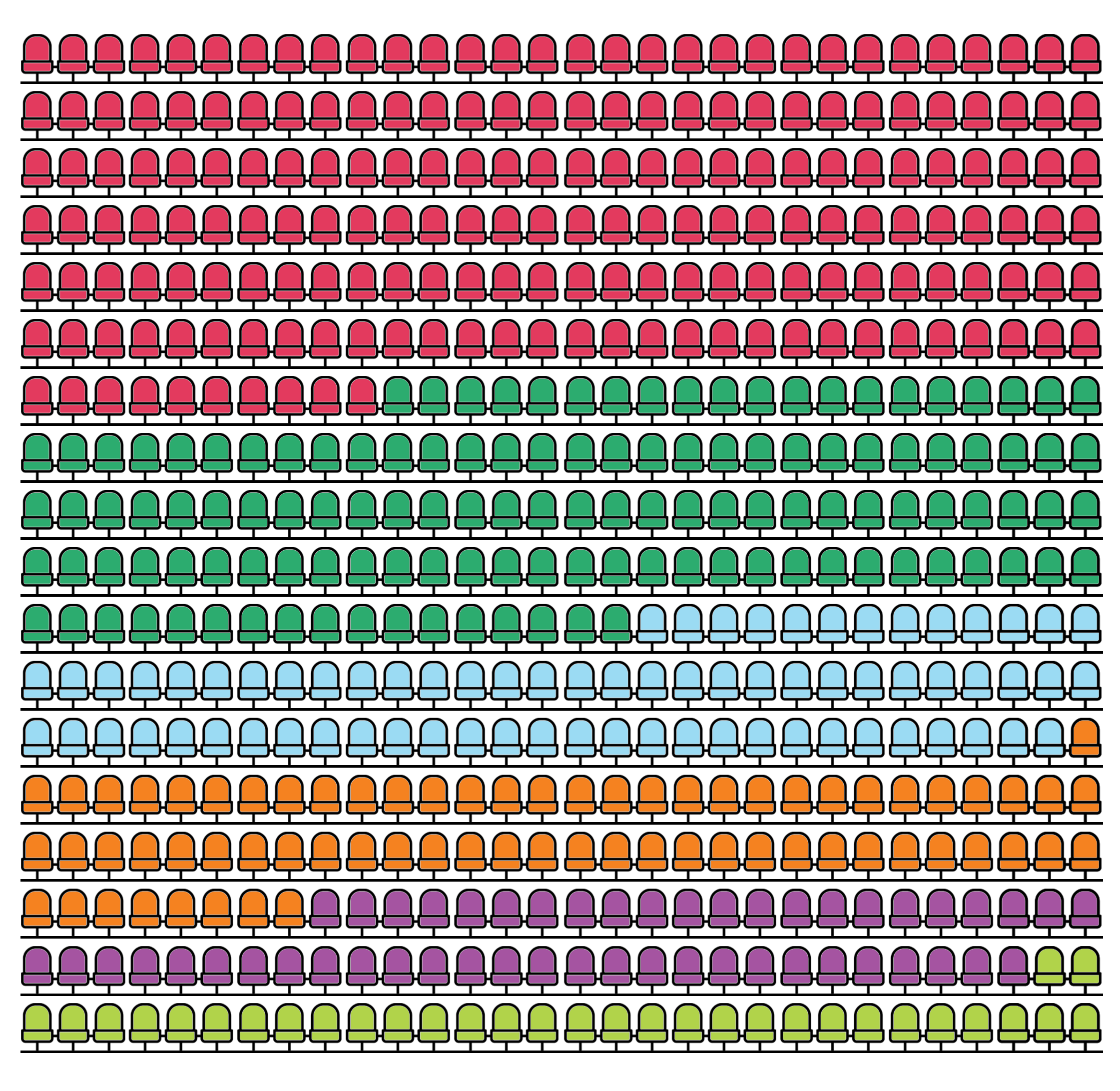 ACROSS 20 VENUES AND

6 U.S. CITIES
SAN FRANCISCO

|

SEATTLE

|

SACRAMENTO

|

SAN JOSE

|

HOUSTON

|

ATLANTA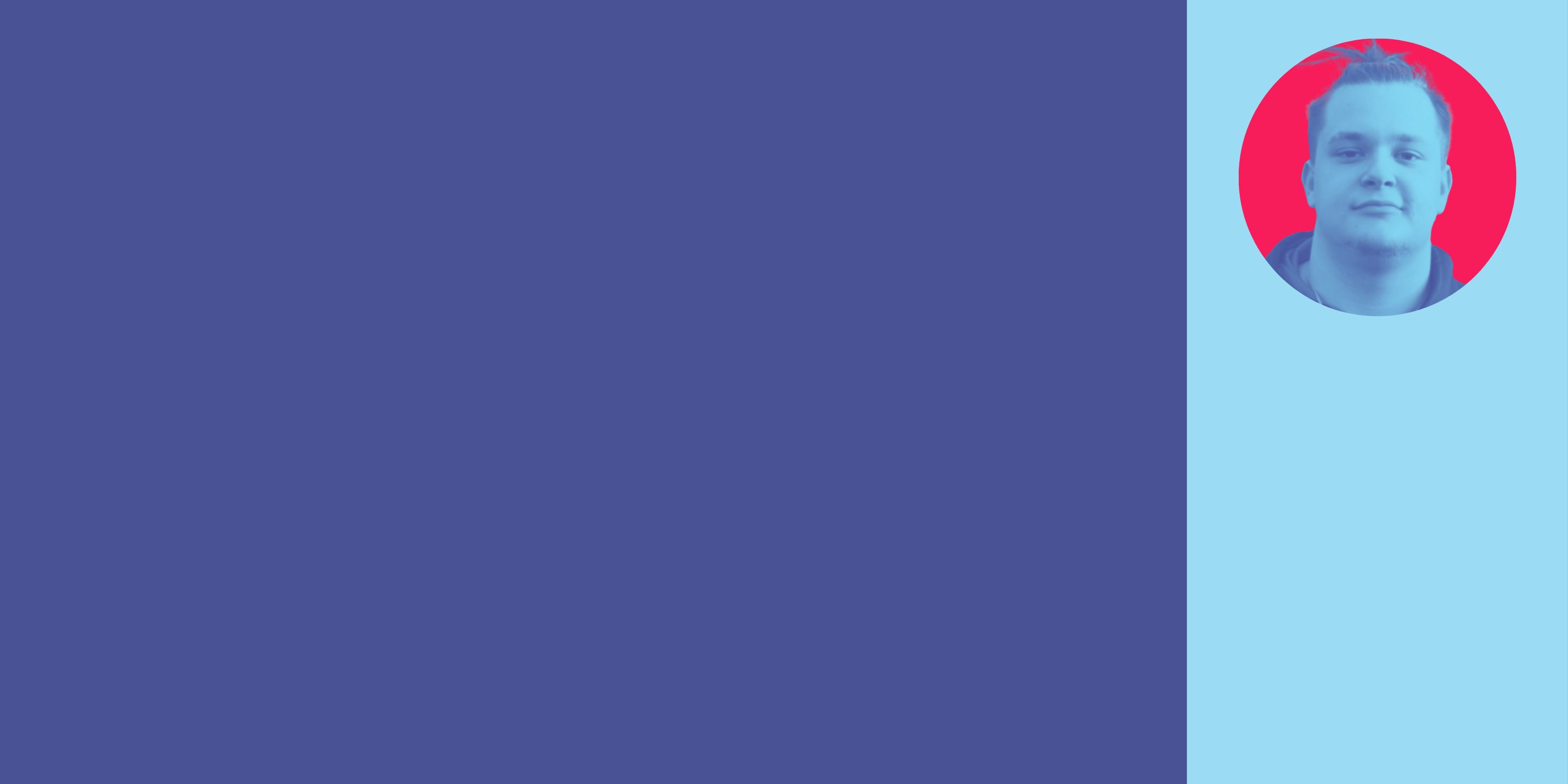 Alex: Looking for a Job & Finding Community
When Alex lost his job and needed to find another source of income, he turned to Juma. He didn't realize when he accepted the job offer that he'd just embarked on a journey through which he would find community, a supportive place to grow, and a team of people rooting for him as he took on the major challenges of transitioning into adulthood. "When I first started at Juma I didn't think I'd be here long; I was going to look for another job," recalls Alex.
"But as I got to know the people I realized I wanted to stay. The people made a big impact. Every other place I've worked hasn't had this camaraderie or positive energy." Today, Alex is working toward his bachelors degree while still earning income at Juma with the flexibility he needs to invest in his future. "I wish Juma had been my first job because I think my career would've been off to a way smoother start if I was in an environment as structured and as supportive as Juma."
"I would talk to people [at Juma] who I wouldn't expect to have anything in common with and then learn about the things they go through. Hearing about them gives me a better perspective and also helps me to be grateful for what I have and to want to do more for others."
Looking Toward a Post-Covid Future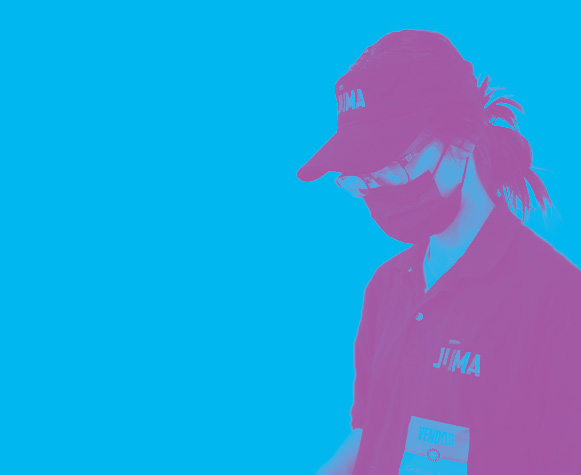 In 2022, we began to envision a fully post-covid future, but it is not a future without challenges. Inflation, a rapidly changing job market, and economic changes have made the transition from youth to young adulthood uniquely challenging.
Of Juma youth reported difficulties paying for necessities like food, medical care, and housing due to the pandemic.
Challenges Reported by Youth as a Result of the Covid-19 Pandemic
Reduced Income or Unemployment
Access to Technology (Computer/Internet)
hours, learning key skills as they earned income.
Collectively, they earned nearly
and continued their learnings through
workshops across six juma sites. customer service, problem solving, teamwork
Juma helped me do things I probably never would've thought I could do.
communication, resume writing, interviewing
budgeting, saving, building credit career tours, career panels, jumalink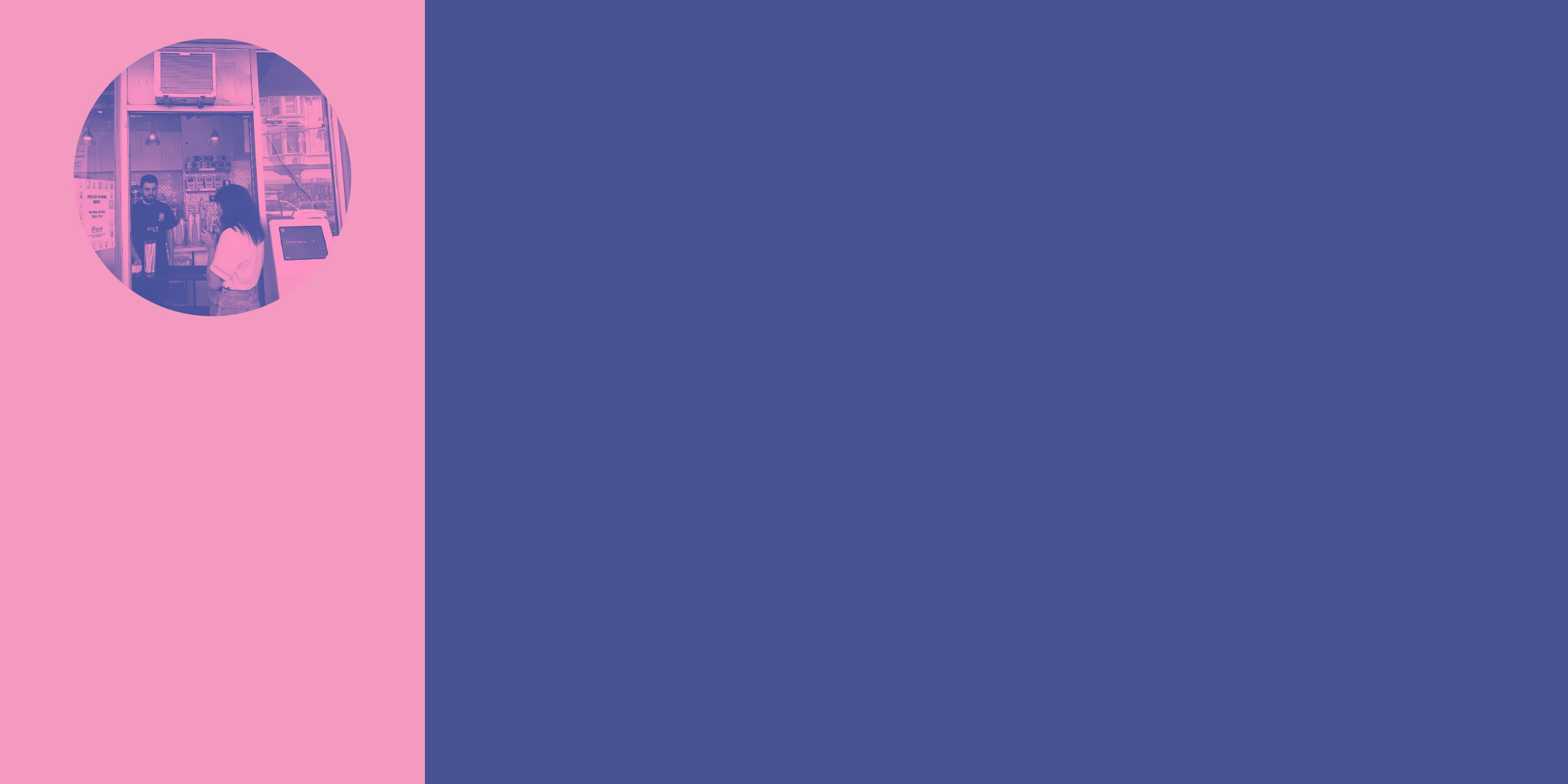 Steep Creamery & Tea: Boba for Good
In 2021, Juma acquired Steep Creamery and Tea. Founded by two Juma alums, Steep was an ideal venture to help Juma youth gain confidence and expand their skillsets. As a youth-run and led enterprise, Steep creates opportunities to gain experience in management and leadership. The success of Steep as a learning laboratory has made it a popular work location for juma youth at in-stadium locations in San Jose and San Francisco.
This year, we've continued work to refine our approach to youth development at Steep. We've implemented new processes and procedures and new products as well as significantly expanding our in-stadium footprint. In addition, we've continued to provide catering services to Bay Area businesses to offer even more work opportunities for youth. If you're in the Bay Area, we hope you'll come enjoy a boba drink, ice cream, or delicious bubble waffle!
BRANNAN STORE
270 Brannan St.
VALENCIA STORE
3491 Valencia St.

Have been enrolled in the Foster Care System
Have experienced Temporary Housing or Homelessness*
Have had involvement with the Juvenile Justice System
Have reported experiencing challenges with Mental Health
*Note: 32% of youth respondents declined to answer the question.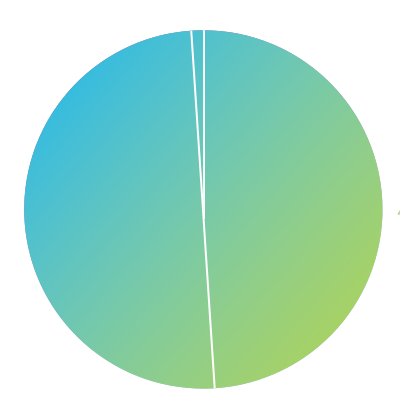 More than $14 Million in Youth Wages
Over $42 Million in Enterprise Revenue
Leslie: Building Confidence with Intentional Support
Due to Covid-19, Leslie spent her junior year of high school at home learning through a screen. As the world began to open back up, she was ready to jump at the opportunity to earn a paycheck while working toward a brighter future. Growing up, Leslie shared a studio apartment with her sister and both of their parents until high school when their hard work finally paid off and they were able to move into a bigger space. Watching her parents gave Leslie the confidence to know her own hard work would pay off.
At Juma, she met mentors like her program coordinator and supervisor at the stadium. She also found support with Juma's education cordinator. Together, the team were there for Leslie as she navigated her final year of high school. Through her time at Juma, she built confidence—even taking on a major role at Juma's Annual Gala. Through the support she found, Leslie grew and found her way toward the future she knew she could build through the hard work that set her up for success.
"Sometimes resources are hard to come across and intimidating to find but I am lucky enough to have a great support system."
Contributed Revenue Sources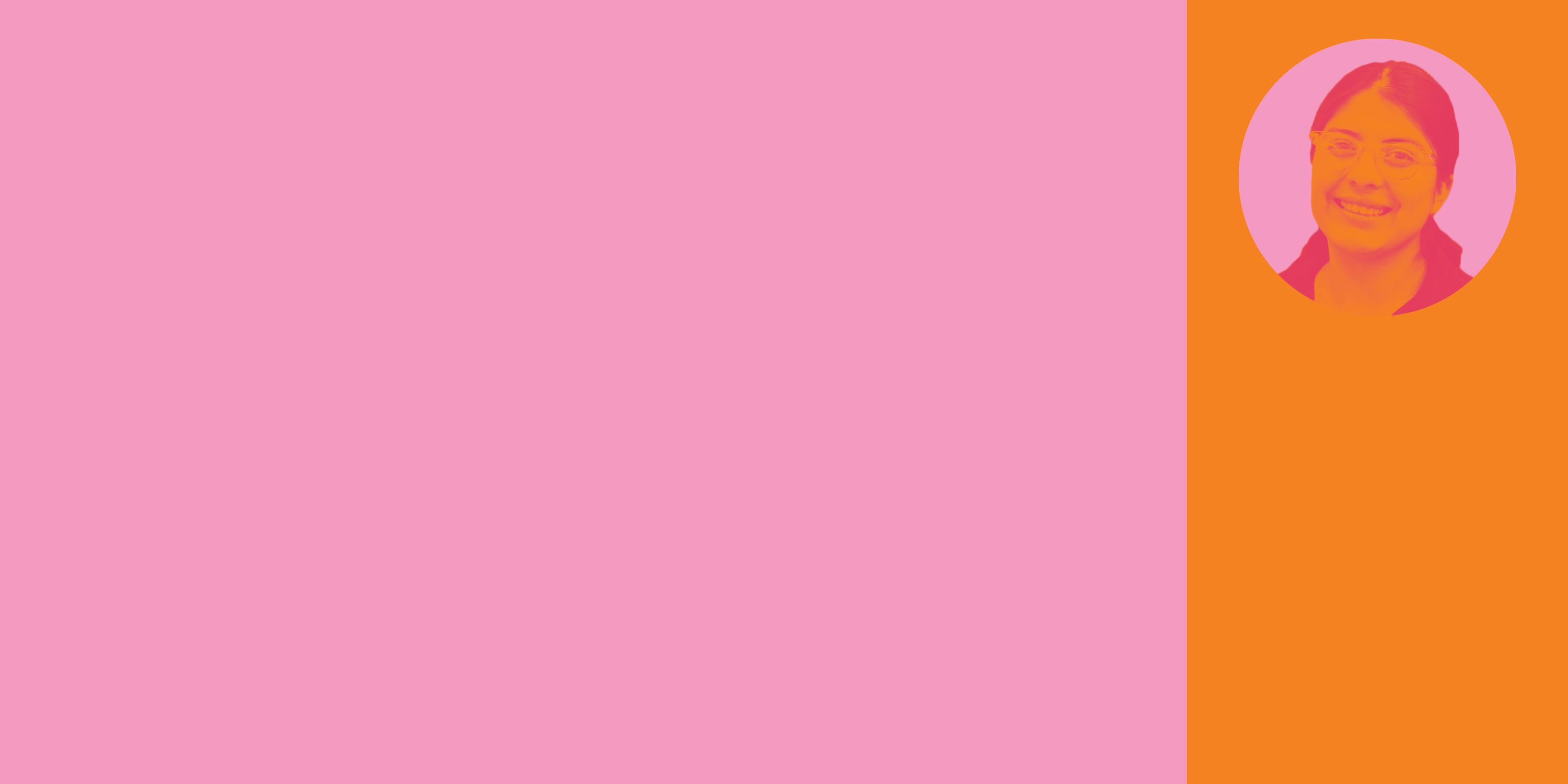 Trinidad: Growing and Learning On and Off the Job
Trinidad had always enjoyed talking to people and being in the center of the action, so when a representative from Juma gave a presentation at her school, she knew it was a win-win: grow her skills, earn income, and experience the magic and energy of professional sports venues. While her first day was nerve-wracking, it was also exhilarating. Over time, she learned the ropes of the ballpark and also how to open up to her coworkers who would become friends.
While the Covid-19 pandemic put working at the ballpark on hold, she was still happy to learn skills like resume-writing and professional communication through Juma's online workshops. "The resume writing workshop showed me how words can change the way that you're perceived," she explains. Trinidad also learned the ropes of personal finance. Today, she puts away a little bit of her income from each paycheck––money she hopes will come in handy when she moves out and heads off to college.
"It felt like we were all in this together so there was no need to be shy…being in a new type of situation helped me break down my boundaries and get to know other Juma youth."
WE APPRECIATE THE SUPPORT OF OUR BOARD
A HUGE THANKS

TO OUR SUPPORTERS
Eileen and Thurman White

Ventura Family
Alexandra Woolley
Noah Zamansky
Arnold Lee
Jen Lee
Julie Lewis
Jake and Maile Lindstrom
Michael Logan-Antares
Jack and Cindy Love

Billy Manning
Jennifer Mason
Andrea Molinari
Manuel and Vanessa Morfin
Dale Morris
Stephen Sr. and Mary Norris
Peter Ostrow

Danny Pan
Denise Parker
Alex Poplawski
Louis Proietto
Joshua Rai
Anthony Rodriguez
Maureen Sarewitz
Catherine Senderling
Mary Ann Serrano
Jim and Marjorie Shannon
Sachin Sharma
Wendy Sinton
Nicholas Subias
Laurie and Kevin Tempest
Mo McGuire and Matthew Thornton
Lorna Thornton
Dawn Trinh
Justin Valentine
Susan Wheeler
Amy Whitelaw
Kelly Yu
Willie and Peggy Alford II
Ahsha and Dylan Haggart
Doug and Leslie Barry
Howard and Saunjah Brantley
Mark Breimhorst
Kevin Burdick
Timothy Chan
Susan Dechert
Tara DeRosa
Gail Dolton
Nathan Fenner
Michael George
Brandi Gleason
Abbey Ibrahim
Nicole Inouye
Jennifer and Sean Jeffries
Whitney Kelly
Hugh and Kristin Klein
Allen Koh
Elizabeth Majoch
Jamil Soriano and Rachel Misick
Andrew and June Monach
Megan Hover and Cory Nelson
Kendra and Sean O'Donoghue
Senthil Padmanabhan
Janette Pang
Megan Pickett
James Binder and Miles Randy
Sheau-Lan Reed
Robin and Jake Reynolds
Lori Rianda
Sanobar Sajan
Jay Schenirer
Karen Sommerich
Jennifer Sorrells
Gloria Lopez-Obeso and William Thompson
Eddie Truong
Bridget Waluch
Zhe Wu
Michael and Adriane Armstrong
Paul and Angela Clemmons
Caro and Nate Grossman
Lockey Todd and Jim Guitteau
Susan Hopkinson
Damaune and Katrina Journey
Cynthia Burks and Brian Lowery
Stephen Wolfe and Claire McConnell
Cheryl House and Peter Meyn
Amy Schioldager
Lee and Perry Smith
Jane Thornton
Kristopher Wong
Rachael Allison
Keith Belling
Peter Boneparth
Danny Briskin
Steve and Ifen Carlson
Edward and Jacqueline Garcia
Rhona O'Leary and Eric Gard
Alison Pace
Jason and Nachele Pearl
Fred Chung and Merritt Richmond
Maxwell and Randi Saffian
Debra and Paul Underwood
Abdiel and Jonathan Cerrud Waugh
Patrice Martin and Nathan Wilson
Michael and Victoria Winnick
Michael and Polly Wong
Ariel Abir
Sahil Agarwal
Amanda Arcila
David Azen
Randi Bagley
Arik Bird
Dalton Blackmore
Neil Boneparth
Pamela Boneparth
Sarah Bostrom
Gabrielle Brook
Scott Buckstaff
Alyshia Patel and Andrew Buffelen
Robin Burdick
Michael Castaneda
Victoria Chavez
Ferguson Cherry
Julia Cobb
Daniel Cooper
Kianah Corey
Eric Crane
Isabela De
Tally Delmore
Jane Dougall
Jacqueline Eagan
Brenda Elitzin
Dana Ellsworth
Felipe Espino
Carter Ferratt
Donna Franklin
Pamela Fuller
Zaheeda Gagan
Sarah-Michael Gaston
Matthew Goodman
Kontessa Graham
Christine Hine
Allison Joe
Erica Kashiri
Anjali Khetan
Deanna Kigar
Arthur King
Sallee LaBonte
Brinn Langdale
Evan Lee
Theresa Noriega-Lum and Gary Lum
David Margetts
Macbeth McFarland
Jonathan Menashe
Rahul Mishra
Marci Mitchell
Mason and Amelia Moore
Nia Mooreweathers
Alan Morcos
Josh Morgan
John O'Neill
Gena Palmieri
Siddhant Patel
Donal Paul
Syonia Peterson
Cassie Reyes
Paul Richard
Queenie Ruan
Julie Ruvolo
Carrie Schleicher
Dillon Schoen
Beverly Scott
Wayne Sharpe
Izsak Sheft
Alexander Shoor
Colleen Sords
Mark Standley
Carly Stern
Hilary Taylor
Joseph Theisen
Toni Troyer
Katelyn Turtletaub
Brittany Weiler
Andrew and Carolyn Weir
Lisa Whiting
Christopher Whitney
Heidi Williams
Megan Wygant
Erik York
Nancy Young
Anonymous
Gunnar and Anna Counselman
Caroline and Michael Dechert
Shannon Fallon
Matthew and Ayanna Forsythe
Scott and Erika Garell
Margaret Grunow
Cecyl Wilbert Hobbs and Katherine Hobbs Jackson
Julia and Reginald Lee
Karen Bals and Stephen Lockhart
Andrea Coen and Michael Neidert
Michael and Annette Pearson
Dorian Webb and Keith Spears
John and Liz Willingham
Melissa and Nick Beach
Francis Poole and Tracy Christensen
Nathan Cleveland
Olivia Dawes
Kenneth Dechert
Andrea Dooley
Kela Driggs
Katelyn Dunn
Alexander and Wendy Fraser
Catherine Geerhart
Chris and Erika Gilbert
Sasha Gourevitch
Erin Graupmann
Francisco Guijarro
Herbert and Gertrude Halverstadt
James Keddy and Gina Martinez-Keddy
Steven Keirn

John Killpack and Keith Lesnick
Rick and Cynthia Lopes
Ammar Maraqa
Ana and Tommy McMahon
Coleen Morehead
Stephen Norris
Brandon Banks and Simi Pandher
Evelyn Robinson
Lauren Rood
David Sebba
Mythily Sivarajah
Jennifer Tobiason
Kriss Deiglmeier and Samir Tuma
Lee and Tali Zimmerman
Maura Abernathy
Julia Allen
Niti and Montu Bashambu
Sarah Bloem
Norman and Linda Boone
Mei and Herald Chen
Julie Cheng
Brian and Sally Chess
Charles and Karen Couric
Michael Damphousse
Lucia Fernandez-Palacios and Matt Davis
Dominic and Andrea DeVincenzi
Mante Dzakuma
Anna Fabian
Franco and Michelle Finn
Eric and Erin Fish
William Fleming
Cindy Freimuth
Cara Connors and Ian Gamble
Evelyn and Lawrence Gamble
Stanley and Angie Hebert
Laureen Hidalgo
Carolyn and Kevin Holt
Steven and Celia House
Tionka Humphrey
Teresa and David Korol
Christopher and Stephanie Lee
David and Julie Levine
Jennifer Lynch
Roberta and Carter McConnell
Mark McKane
Sonja Moelleken
Gail Moody-Byrd
Charles Moore
Patricia Morales
Frederick and Kathryn Oshay
Betsy and Bill Pace
Lizze Pace
Walt and Sara Packard
Ashley and Ted Paff
Paisley Family
Matt and Deirdre Pharr
Lorenzo and Julia Robleto
Michael Rolig
Kate Rood
Aziz and Amanda Sayigh
Andy and Stacey Scott
Patricia Duffy and Leslie Sherman
Karl and Angel Shum
Quinn and Ellen Slack
Scott M and Dina Smith
Michael Stallone
Susan Stone
Jennifer Summerhays
Angela Szymusiak
Eileen Thau
Libby and Adam Tracy
Gregory VandenBosch
David Thornton and Ferit Albukrek
Ali Alford
Jael Silva Arroyo
Stuart and J.R. Beeson
Jamie Brandt
Alena Byers and Byron Brummel
Matt Burke
Chantal Byrne
Nathan Carzon
Amanda Catala
Kaylene Co
Susan A and Robert Coen
Kathleen Coughlin
Trevor and Brittany Derrett
Sylvia and Robert Dickinson
Brenda Elitzin
Pratusha Erraballi
Brittany Estrada
Delia Estrada
Robin Filpula
Ellen Fireman
Mildred Gardner
Miles Gotcher
Warren and Shelley Grafstein
Eric Gravenberg
Renae Griffin
Amy Havens
Brian Heller de Leon
Katie Hobson
Donald Allison and Sumiko Ito
Rushabh Jajodia
David Jasso
Jayson Johnson
Talia Shani Kaufman
Tanya Khaiyanun
Rita Kilby
Margot Kong
Jonathan and Mariesa Lea
Institutional Funding Partners
Adobe
Alaska Airlines
Alaska Airlines Foundation
Amazon
American International Group
Annie E Casey Foundation
Bank of America Foundation
Bank of the West
BlackRock
Boston Consulting Group, Inc.
California Board of State and Community Corrections (CalVIP)
Charles Schwab Bank
Citi Community Investing and Development
City National Bank
Costco Charitable Giving
Danhakl Family Foundation
Deloitte Foundation
Dodge & Cox Funds
eBay
Elizabeth A Lynn Foundation
Enterprise Rent-a-Car Foundation
FedEx Freight
First Republic Bank
Franklin and Catherine Johnson Foundation
Friedman Family Foundation
Fulton County Government
Get Schooled
Golden 1 Credit Union

Harry and Jeanette Weinberg Foundation, Inc.
HSBC
Kaiser Permanente
Kawabe Memorial Fund
King County
KKR
Koret Foundation
Liberty Mutual Foundation
M.J. Murdock Charitable Trust
May and Stanley Smith Charitable Trust
Moody Methodist Church Permanent Endowment Fund
Morrison & Foerster Foundation
MyPath
Oracle
PNC Foundation
PricewaterhouseCoopers (PwC)
REDF
Regions Bank
Sacramento County Department of Human Assistance
Sacramento County Office of Economic Development
Sacramento Employment and Training Agency (SETA)
Sacramento Municipal Utility District (SMUD)
Safeco Insurance Fund
Safeway Foundation
San Francisco Department of Children, Youth and their Families (DCYF)
San Jose Water Company
Seattle Credit Union
Shanahan Family Charitable Foundation
Silver Cloud SF
Silver Tree Foundation
Sobrato Philanthropies
Stanley S. Langendorf Foundation
Starbucks Foundation
T. Rowe Price Foundation
TEGNA Foundation
Teichert Foundation
The Ballmer Group
The Helen Martha Shiff Foundation
The Kelly Foundation
The Medina Foundation
The Norcliffe Foundation
The William Stamps Farish Fund
TJX Foundation
Tulalip Tribes Charitable Contributions Fund
U.S. Bank
Umpqua
Union Bank
University of California San Francisco (UCSF)
Walther Foundation
Wells Fargo Foundation
Windermere Foundation
Zuora, Inc.